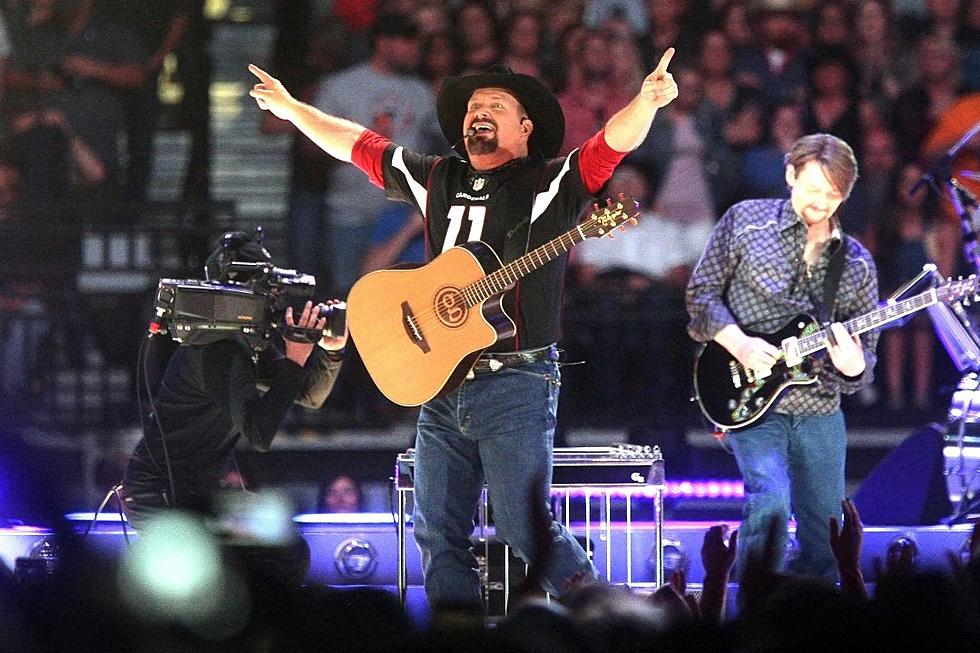 Country Music News 6 9 [AUDIO]
John Medina, Getty Images
Garth Brooks does those Monday night Facebook live, Inside Studio G video appearances?  Last night he said "Slowly…here we come." …and he was on what appeared to be some sort of rehearsal set or sound stage!!
"[We] finally get to start back up and kinda do what we're supposed to do,"
"All I can say is this Thursday, you're going to find that we can all be back doing our thing again…following all the rules…but in a larger number than we ever expected," Garth shared. "It's gonna be cool. We will be apart together".
Could it be drive in concerts?  Texas Rangers new never been played in ballpark just hosted Eli Young Band in the parking lot next door.  400 cars full of fans gathered for a stop-gap concert solution.
The Concert In Your Car weekend in the Dallas area demonstrated what could be important vehicles  for the next step in getting back to live concerts.
When Maddie & Tae sat down with the writers for their song Die From A Broken Heart, they wanted to hide the hurt. But when ideas and potential lyrics were being floated around Maddie said: "That sounds like a phone conversation between me and my mom."
"I felt like I was dying," Tae Dye added.
Q106.5 Country Music News weekday mornings at 8:20
More From WQCB Brewer Maine