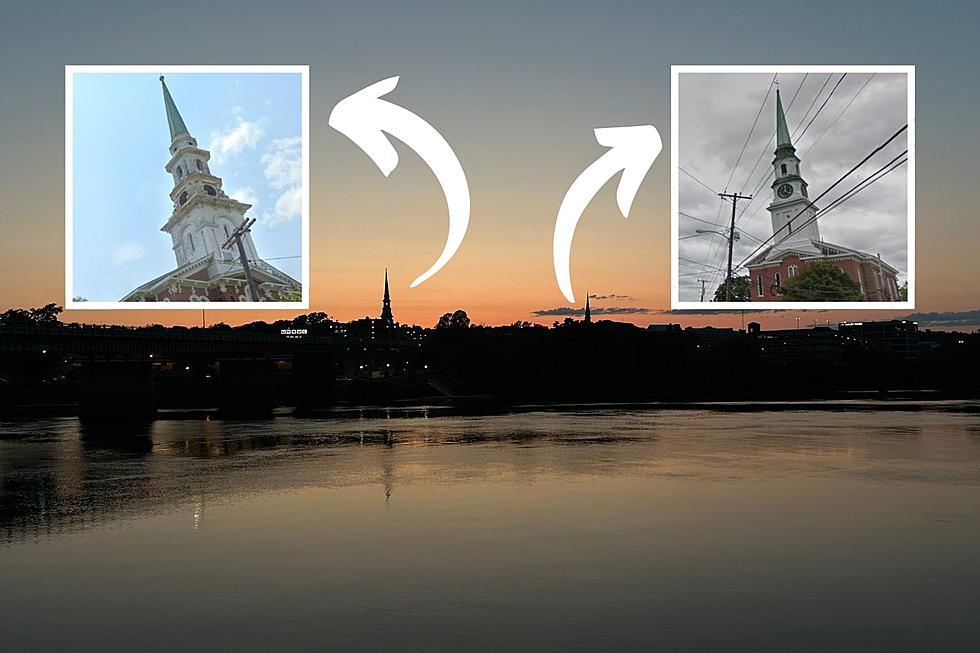 Can We Take a Second to Appreciate Bangor's Steeples?
Credit: Google Maps
When we think of Bangor, the mind may conjure up images of Stephen King's house, our Paul Bunyan statue, and the vibrant waterfront. But there's one aspect of our charming city that often goes unnoticed, standing tall and majestic yet often taken for granted - the steeples.
Bangor boasts several steeples that grace its skyline, each with its own unique history and architectural significance. These stunning structures are not just ordinary buildings; they are symbolic representations of the city's religious and cultural heritage.
A steeple, in architectural terms, is a tower-like structure that crowns a building, often adorned with a spire, belfry, and other decorative elements. While steeples are commonly found on Christian churches and cathedrals, they can also be incorporated into various building designs, becoming a central and integral part of the city's character.
One such iconic steeple graces the historic Hammond Street Congregational Church. Located on Hammond and High Streets, this two-story brick building with a wooden tower dates back to 1833. The tower's three stages, with their round-arch windows and clock faces, culminate in a slender spire, making it a sight to behold. 
Another gem among Bangor's steeples is the All Souls Congregational Church. Designed by Ralph Adams Cram, this architectural masterpiece stands proudly at 10 Broadway. With its Gothic Revival style and a slender tower at its crossing, the church was built in 1911 and has since become a beloved city landmark. 
St. John's Catholic Church stands as not only a historic place of worship but also a symbol of Bangor's Irish-American heritage. Erected in 1855 during the turbulent Know Nothing movement, this Gothic Revival brick building at 217 York Street boasts an impressive tower that reaches a height of 180 feet. 
Nestled in the heart of the downtown historic district, completed in 1853, the Union Street Brick Church is a true artistic treasure. With a spiritual dedication to Christian worship and strong encouragement of the arts, this congregation embodies the city's cultural appreciation.
Despite their undeniable beauty and historical significance, these steeples often go unnoticed by Bangor residents, almost becoming a part of the city's fabric. They stand tall, watching over the community, much like the air we breathe - ever-present and easily forgotten. 
So, the next time you find yourself strolling through Bangor's streets, don't forget to look up and marvel at the steeples that watch over us. In a world that moves quickly, let's take a moment to appreciate the steadfast presence of Bangor's steeples - the not-so-hidden gems that make our Queen City of the East all the more special.
LOOK: Famous Historic Homes in Every State
More From WQCB Brewer Maine