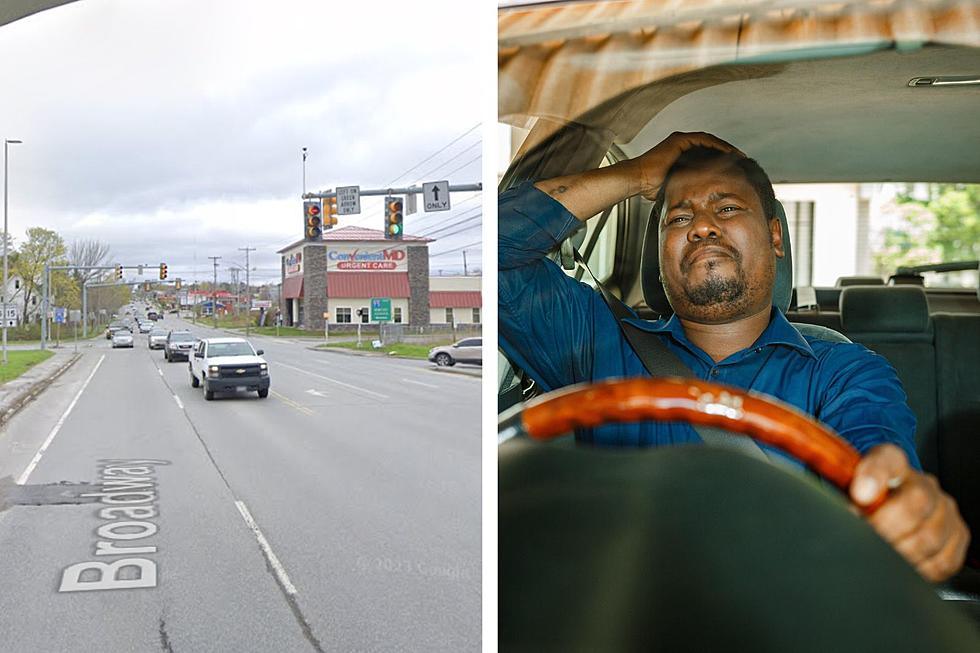 Is This the Worst Stretch of Traffic Lights in Bangor?
Credit: Google Maps / Ali Mkumbwa on Unsplash
Is there a better feeling than hitting all green lights on this stretch of Broadway in Bangor?
It's a sensation that brings a rush of satisfaction, a moment of triumph as you smoothly glide through the intersections without a pause. However, on the flip side, there are those soul-crushing moments when each traffic light seems determined to turn red just as you approach.
The Broadway traffic lights in Bangor create a unique experience for drivers, one that can range from wonderful to exasperating. 
Depending on which side you're coming from, the Broadway stretch unofficially begins at the Mary Snow School and ends at the Bangor High School. However, you could certainly argue that its influence extends from the Joshua Chamberlain Bridge to the Dysart's intersection, where the concentration of traffic lights and potential stops lies. With a total of 10 potential traffic light stops along the way, it's safe to say that this stretch can be quite demanding.
Without sounding too dramatic, experiencing the magic of a green light wave is an unparalleled delight. Picture yourself driving along Broadway, and the traffic lights align in perfect harmony, granting you a seamless journey. Each green light seems like a small victory, a stroke of luck that keeps you moving forward without interruption. The feeling of being in sync with the flow of traffic and witnessing the city pass by effortlessly is an experience that can put a smile on any driver's face.
However, on the other hand, encountering a series of red lights can be utterly frustrating. Just when you think you've caught a break and can cruise through, the traffic light abruptly changes, bringing your momentum to a halt. It can feel like a never-ending game of stop-and-go, testing your patience and time management skills. If you're crunched for time, hitting every red light can be a source of stress and annoyance.
Driving along Broadway can sometimes feel like a little, daily gamble. You never quite know what the traffic lights have in store for you. I used to be a college student traveling from Brewer to Husson. Sometimes I would be late to class because of the lights. But on other lucky days, I would encounter many green lights, allowing me to arrive early. It seemed like there was never an in-between. The unpredictability of the Broadway traffic lights added an element of excitement, turning an ordinary commute into a daily adventure.
Much like Obi-Wan Kenobi and Qui-Gon Jinn being separated by the force fields in Episode 1, the traffic lights act as invisible barriers that dictate our progress along Broadway. Comparing the Broadway traffic lights to the fight scene in "The Phantom Menace" might seem unconventional, but it serves to illustrate the constant struggle between drivers and the signals. 
When the lights align, it's a feeling of accomplishment and efficiency. Conversely, hitting each red light can be maddening, causing delays and testing one's patience. So, the next time you find yourself driving along this stretch of road, prepare for the unpredictable dance of satisfaction and frustration that these traffic lights provide.
States with the most registered hunters
Stacker
analyzed data from the U.S. Fish and Wildlife Service to determine which states have the most registered hunters. Read on to see how your state ranks on Stacker's list.
More From WQCB Brewer Maine