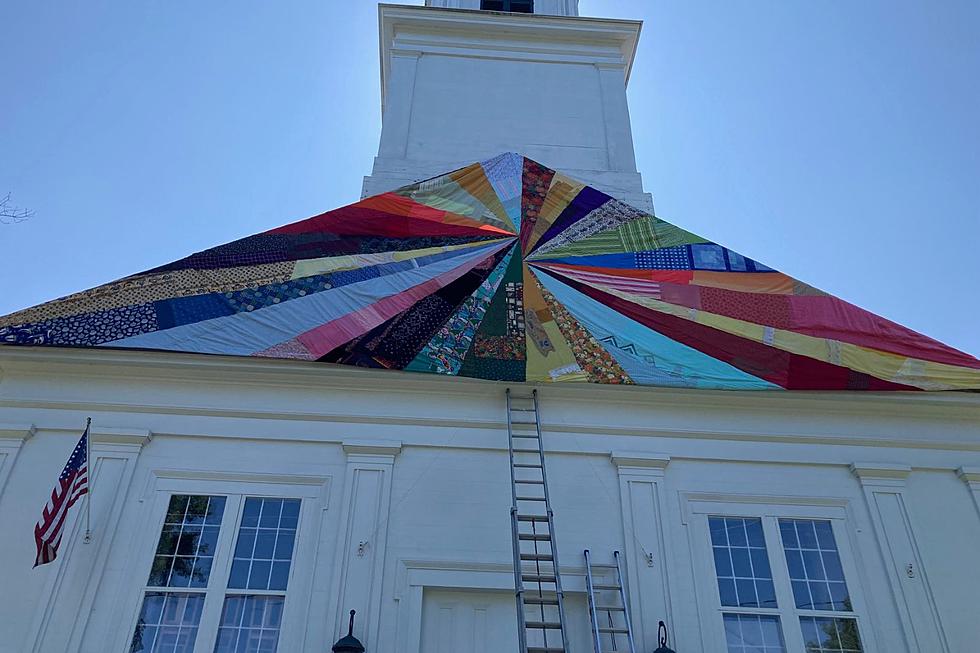 A Blue Hill Peninsula Art Project with a Community Story
Scott Miller
Reach Projects is a residency program that provides mid-career artists with an opportunity to experience the unique environment and culture of the Blue Hill Peninsula and to engage the community through contemporary art.
Artists come for month long projects from across the country.
Meet Amanda Browder. Originally from Missoula Montana. She graduated from The University of Wisconsin in Madison. Taught at the School of the Art Institute of Chicago. She is now based in Brooklyn, New York, and is an artist who has done fiber arts projects all over the world.
Amanda came to the Blue Hill peninsula a month ago. She immediately put bins out in various Blue Hill, Brooklin and other areas asking for donations of fabrics.
People donated a lot of fabric, all of it then was sorted into groups of various shades and tints of colors.
Here comes the community involvement and not just with the donations of the cotton but public sewing days have been held almost daily since August the 3rd.
The Blue Hill peninsula community came together and over 100 people from the region worked on the latest Amanda Browder project.
The project was installed in Blue Hill on the Blue Hill Congregational Church yesterday. Today there will be a reception.
Artist Amanda Browder has been doing this type of thing for 20 years and has done projects literally all over the world.
Amanda says:
To see art, you must take action. You can't wait for art to come to you.
Don't wait to go see it.
This amazingly elaborate community project will only be hanging on the Blue Hill Congregational Church for two weeks. Two weeks, that's it. September 7th the project comes down.
But the beautiful tapestry is not destroyed. Amanda keeps and stores every single project like this. She also keeps a book which she gets every person involved to sign as a memory of every project she has done.
For those who are interested in a very large art project that started with local Blue Hill peninsula donations and was completed by local Blue Hill peninsula volunteers head to Blue Hill ASAP.
Art that has now brought the community together to create, and now engages the community to take a look.
LOOK: Things from the year you were born that don't exist anymore
The iconic (and at times silly) toys, technologies, and electronics have been usurped since their grand entrance, either by advances in technology or breakthroughs in common sense.
See how many things on this list
trigger childhood memories—and which ones were here and gone so fast you missed them entirely.
More From WQCB Brewer Maine