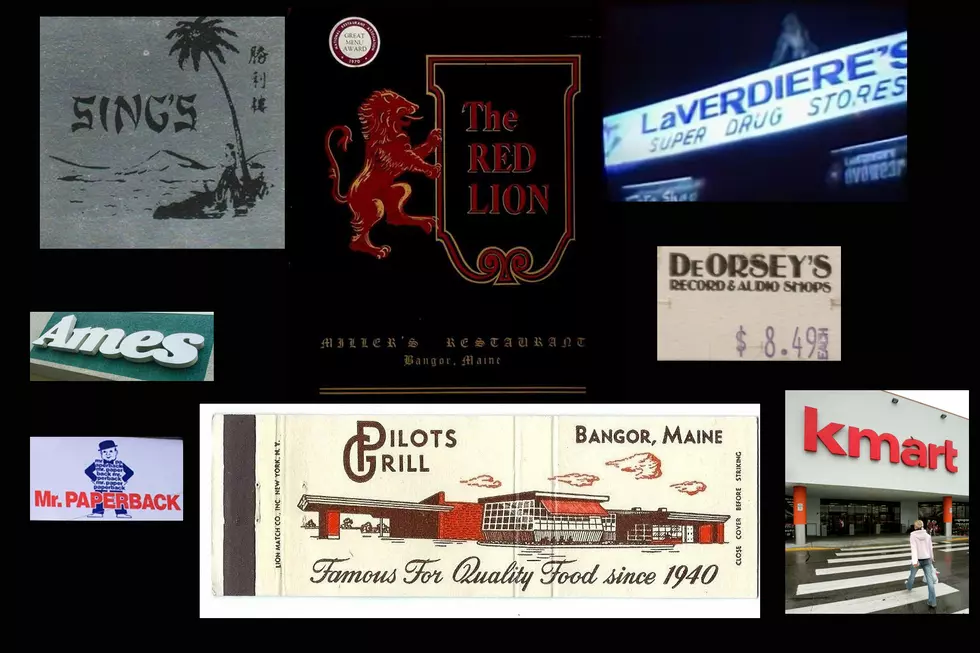 Bangor Area Businesses That Your Kids May Have Never Heard Of
Getty Images/EBay/TSM
So, what Bangor area businesses do you miss the most?
That's the question that we recently put out there at I95Rocks on Facebook, and man, did we get a response.
It didn't take much to jog someone's memory who has lived in this neck of the woods for some time. Memories of that restaurant that used to serve up your favorite dish, or that business where you purchased books or those vinyl record albums that you still may have either down in the cellar somewhere or out on that garage shelf.  People don't soon forget where they used to feel comfortable buying clothes, or where they went with their mother and father to buy a pint of fried clams when they were young.
Now we can honestly say that the restaurant that people miss, or for that matter the business that was mentioned the most, was Miller's Restaurant and their famous buffet. Other former Bangor area restaurants that we mentioned numerous times include Mama Baldacci's Italian Restaurant, Sing's Polynesian Restaurant, Nicky's Cruise-In Diner, Seguino's, Perry's (famous for clams), Pilot's Grill, Captain Nicks, Murphy's Steakhouse, York Steakhouse, The Whig & Currier, Italian Village, Spanky's Pizza, Buggaboo Creek,  The Coffee Pot, Epi's Pizza, The Weathervane, and the Oronoka.
Businesses of the past that were brought up the most included Macy's, Kmart, Zayre's, Mr. Paperback, LaVerdiere's Super Drug Stores, The Grasshopper Shop, Hands of Hope, DeOrsey's Record Store, Epstein's, Standard Shoe, Ames, Toys r Us, The Surplus Store and Service Merchandise.
More than one person said that they missed Waterfront Concerts the most, but we think that eventually you can count on those being back.  A few people said that they missed Bangor Mall the most, which of course still stands and is still in business, but desire the Mall's heyday to return again at some point.
50 Famous Brands That No Longer Exist
More From WQCB Brewer Maine