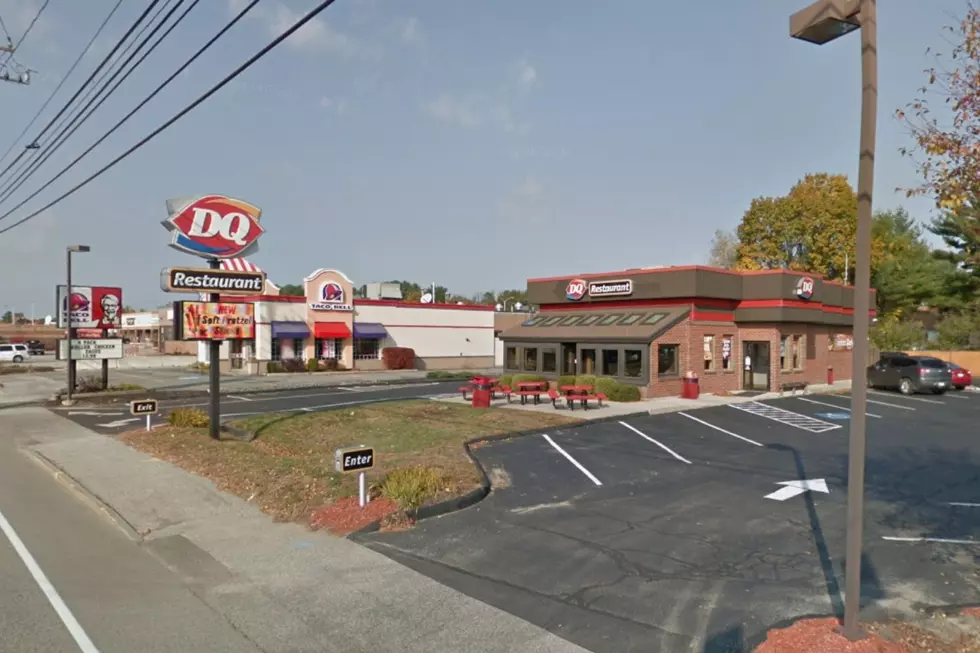 An Open Letter to the Person on the Other Side of the Windham, Maine Dairy Queen Drive Thru Speaker
Google Maps
To the person taking orders at the drive-thru at Dairy Queen in Windham on the evening of June 7:
I can only imagine how your day was going. Dairy Queen was busy on the evening I came to get Blizzards for my girlfriend, her daughter and myself. It was around 7 p.m., the thermometer in my car said it was still 92° and I wasn't the only one who thought getting Blizzards would be a great way to help beat the heat.
I pulled into the drive-thru line and was the last car that could fit into the parking lot before the traffic started backing out into the right westbound lane of Roosevelt Trail. Luckily the line moved quickly, so I assume you were taking orders at breakneck speed.
It came to a halt though when one customer had a very complicated order. Many different types of ice cream and some hot dogs with very specific toppings. I can only imagine the challenge it is to take orders like these, especially when the customer isn't completely sure what they want.
It took about 5 minutes before their order was completed and I was close enough to hear it all. I thought you should know, you were not only patient and friendly but you spoke like you had a smile on your face, even though that may not have been the case. Saying things like "Of course you can!" when the customer asks if they can have ketchup and mustard on their hotdog. You were just as friendly with me as you took my order. That can't be easy.
There have been many times when I have been through drive-thrus and have felt that I was bothering the person on the other side of the speaker. Having a friendly voice goes a long way. Thanks to you, I did not mind waiting in that long line at all with that kind of service.
I wanted to thank you personally, but the voice of the person at the window was not yours, though they were friendly as well. It can't be easy to do your job, on hot days especially, and keep that friendly demeanor. I just thought you should know that it doesn't go unnoticed and people should aspire to provide the level of customer service you did.
KEEP READING: Here are the most popular baby names in every state
Using March 2019 data from the
Social Security Administration
,
Stacker
compiled a list of the most popular names in each of the 50 states and Washington D.C., according to their 2018 SSA rankings. The top five boy names and top five girl names are listed for each state, as well as the number of babies born in 2018 with that name. Historically common names like Michael only made the top five in three states, while the less common name Harper ranks in the top five for 22 states.
Curious what names are trending in your home state? Keep reading to see if your name made the top five -- or to find inspiration for naming your baby.
10 Maine Towns Out-of-Staters Can't Pronounce Correctly
More From WQCB Brewer Maine