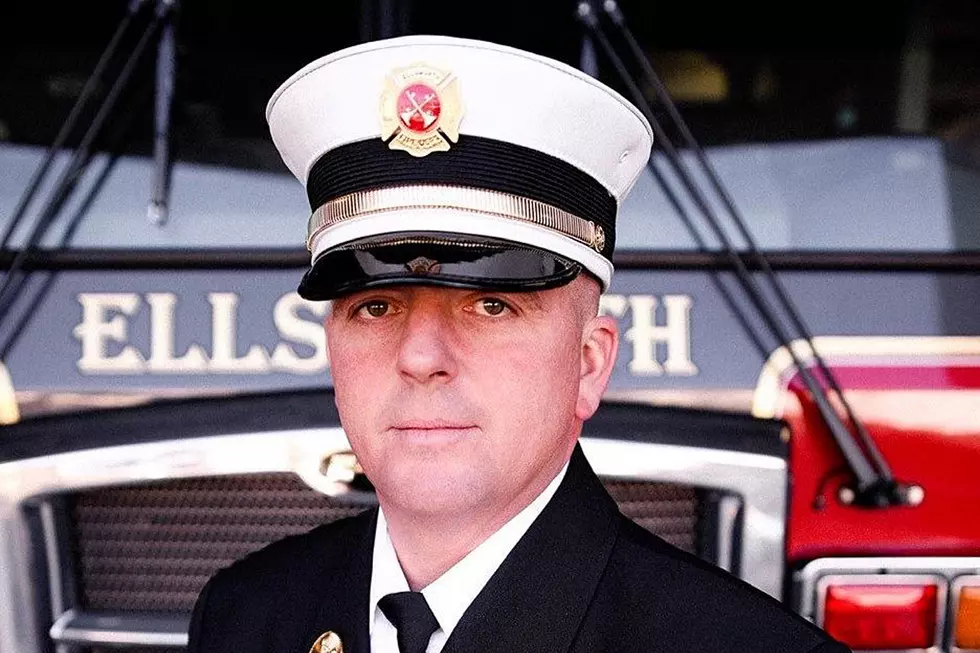 A Tribute To Ellsworth's Deputy Fire Chief, The Late Bobby Dorr
Dorr family.
There are many like him.  Tireless public servants that work to protect, educate and serve their communities all across this state and the country for that matter.
But he was ours.
We watched the now late Robert "Bobby" Dorr rise up through the ranks of the Ellsworth Fire Department, beginning his career there as a paid, on call firefighter back in 2010.  Mr. Dorr would become a Lieutenant, a Captain, and then just recently, Deputy Chief of the Ellsworth Fire Department.
He taught firefighters all over as the lead instructor at the Hancock County Fire Academy, showing them how it was done correctly, safely, and earning their complete respect while doing so.
Mr. Dorr had been diagnosed with cancer in January of 2020, and battled it as the true hero he was. His co-workers, family, friends, and the men and women of various fire, police, EMS, and other organizations both near and far formed a multi-vehicle procession this past Sunday to pay respect.  Bobby Dorr got to see that.
Ellsworth's three-time "Firefighter of the Year" passed away this morning.
About a month ago, Mr. Dorr was named the recipient of the distinguished 2021 Captain Joel Barnes Community Service Award.  The award couldn't have gone to a more deserving person as it recognizes someone who ""demonstrates outstanding professionalism and service to their community and a commitment to promoting life safety education."
Concerning the award, Mr. Dorr told the Ellsworth American, ""It's an honor, for sure. I always said at the end of my career that I wanted to make a difference in at least one firefighter's life."
We think that Bobby Dorr made a difference with many more than one.
We thank him for his service. Rest in peace, sir.
KEEP READING: Scroll to see what the big headlines were the year you were born
More From WQCB Brewer Maine