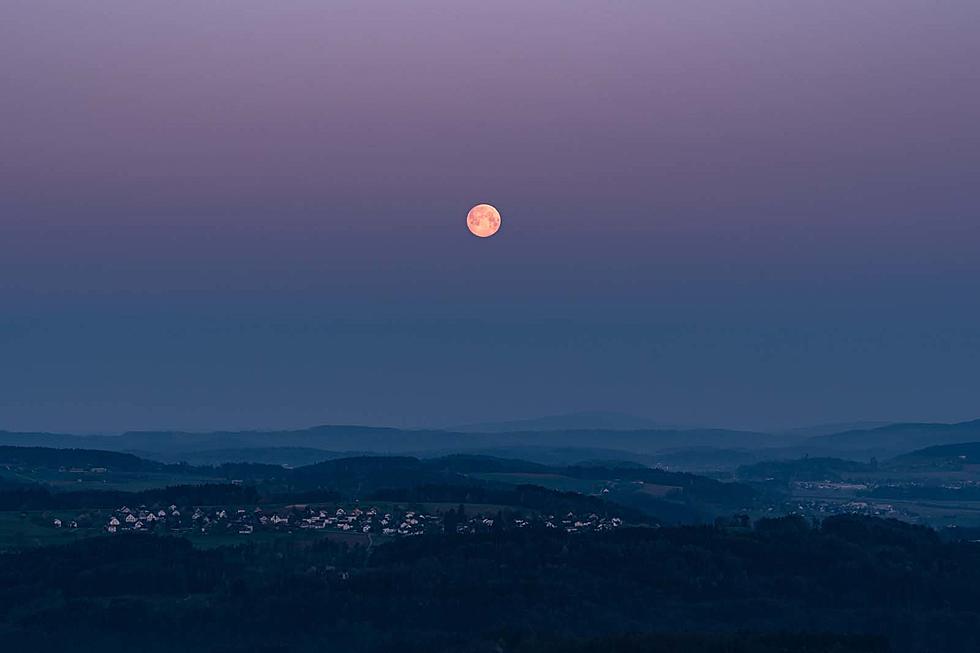 A Full Pink Supermoon Will Appear This Monday Night Over Maine
Pascal Debrunner/Unsplash
As it stands right now, Mother Nature will provide us a pretty good night this coming Monday to view one of nature's phenomenons, a full pink supermoon.
The Farmers' Almanac tells us that a full pink moon, the first of two supermoons this year, will appear in it's fullest glory this Monday, April 26tth, at 11:32 p.m. The second supermoon of the year, a full flower moon, will appear on May 26th.
So, how did this full pink supermoon gets it's name, anyhow?
This is the time of the year that the wild ground phlox flower rapidly begins to spread across the land from Florida to Canada, and the flowers are pink in color. Our native Americans way back when decided to to name the first full supermoon of the year a full pink moon.
Because the moon is just the right distance from the earth and at the correct angle, a supermoon will appear 14% larger and 30% brighter than a normal full moon.
The supermoon that will appear this Monday night has also had a few other names over the years, including the Full Sprouting Grass Moon, as the grass also begins to grow this time of the year.  Native American tribes that inhabited the coastline came up with a name as well, the Full Fish Moon, because this is when the salmon will attempt to swim upstream in order to spawn.
If you'd like to keep up with all of the full moons of 2021, then the Farmers' Almanac can keep you up to date at their website.
Meanwhile, the National Weather Service tells us that we can expect a partly cloudy Monday night here in eastern Maine, so before you call it a day take a moment or two to enjoy what the good Lord has given us, a full pink supermoon.
Celebs Share Their Personal Paranormal Stories
READ ON: Weird, wild UFO sightings from throughout history
More From WQCB Brewer Maine