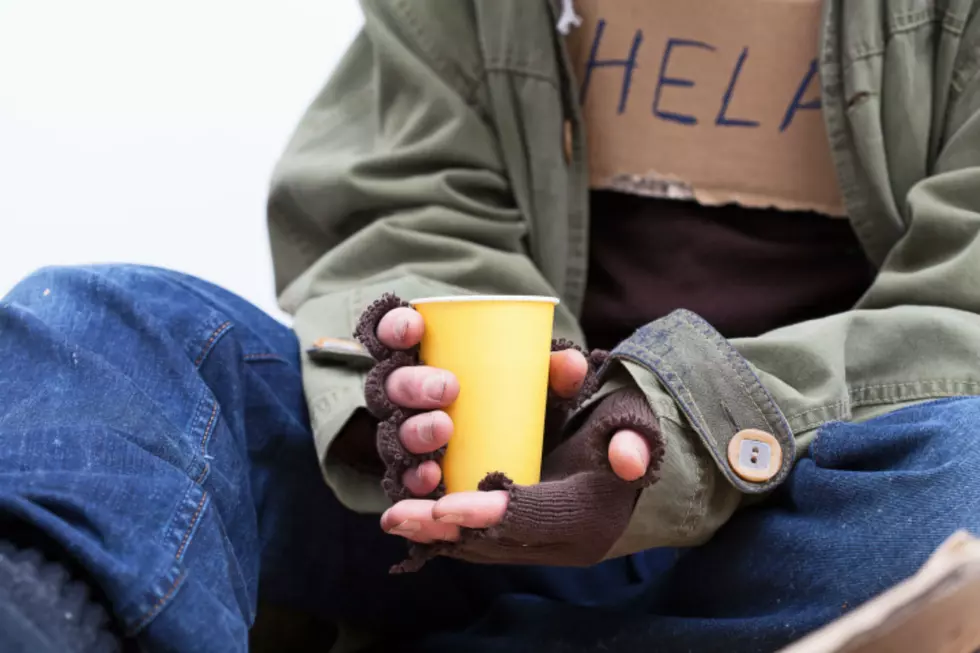 A Bangor Group Needs Your Help to Give Hope to Homeless
KatarzynaBialasiewicz, ThinkStock
A grassroots organization in Bangor gives 100% of their donations to help provide for the homeless and keep them safe.
Imagine being homeless during a Maine winter.
You can't go home. You can't change into dry clothes. You have to wait for the soup kitchen to start serving, even though fighting off the cold is draining your energy. When temperatures dip below freezing, most of us turn up our thermostats or put more logs on the fire. But for someone who's homeless, the best they can hope for is a bed in a shelter where they can be warm for a night, before being put out to walk the streets during the day or find a warming shelter to ward off the chill.
What is Hope for Homeless?
I chatted today with Ann Sweeney who, along with her husband Ken, started a non-profit called Hope for Homeless. The idea started after Ken was given a grim health diagnosis and they decided they needed some good news. So they put together 45 supply boxes for the residents of the Greater Bangor Area Homeless Shelter. It was a good start, but they quickly learned that there are a lot more than 45 homeless people in Bangor. When Ken beat his cancer, they decided it was time to give back and created Hope for Homeless.
Now, they have several storage units in Bangor (paid for by benefactors) filled with everything from food to clothing, shoes, personal care items, and everything in-between. Ann says they work with social service agencies in the area to find people in need and to try and advance the ones that are willing toward getting their own homes. She says homeless people come from all walks of life. And from all areas since, as she and Ken learned on their travels, other states are sending their own homeless to Maine because Bangor is known as a mecca of social services.
How Does Someone Become Homeless?
On the group's Facebook page, she shared a trailer from an upcoming Netflix documentary, 'Lead me Home,' that explains many of the challenges these folks face.
How Can You Help?
Hope for Homeless is holding a fundraiser throughout the month of November, to fill their coffers and get prepared for the winter months. Information on how to donate can be found on the Hope for Homeless Facebook page. Read that paragraph about being homeless in Maine again, and then consider donating. They could really use our help.
Maine Street Photographer Captures The Honest Truth of Life in our State
Explore The Lowest Priced House Currently For Sale In Maine
Let's take a look-see inside the most inexpensive house that's currently for sale in Maine. It's a 4 bedroom, 43 bathroom, 3000 square foot home on a little over a tenth of an acre of land, that's located at 37 Aroostook Avenue in Millinocket.
More From WQCB Brewer Maine