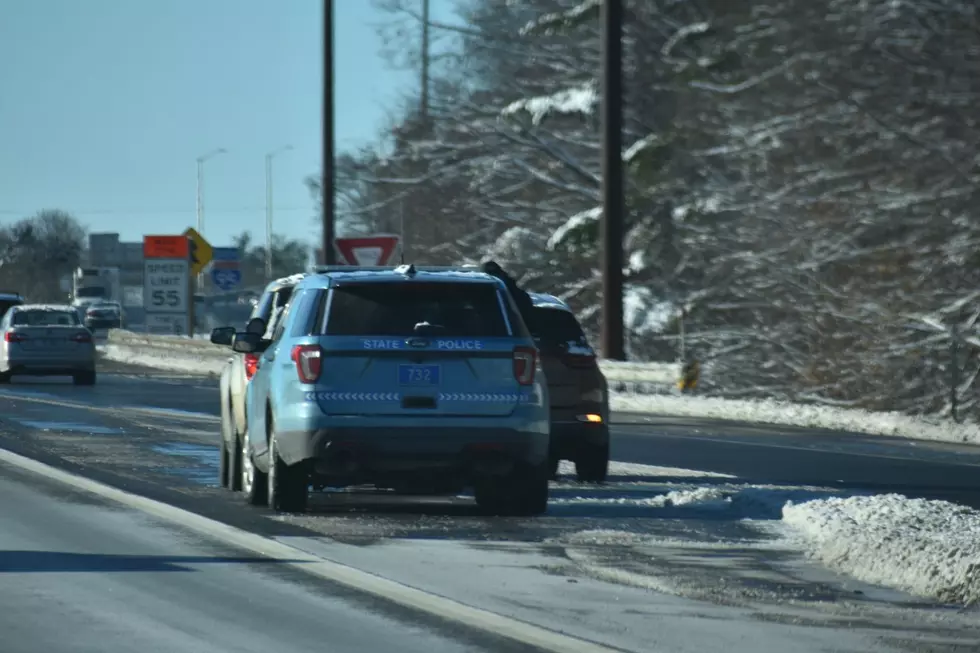 Seven Surprising Things You Never Knew About Police That Patrol Maine Turnpike
Maine State Police via Facebook.com
Look at that flash of blue in the left lane on I-95 in Maine. It's a Maine State Police Officer patrolling the highway, making it safer for you and me to drive.
The Maine State Police are made up of eight different Troops, but only one has the distinction of specifically patrolling the I-95 system in Maine.  Troop G looks out for public safety, specifically keeping motorists safe.
Here are some things you might not know about Troop G, as described by Maine.gov.
1.) The specific job of Troop G is to take care of motorists' safety. Whether it's helping a stranded motorist, looking for impaired drivers, or assisting in medical emergencies, these Troopers are trained to serve those who use the Maine Turnpike.
2.) Troop G travels from Kittery to Augusta, covering over 100 miles of the Maine Turnpike, which is quite a bit of territory to cover.  This is the most used portion of I-95.
3.) The Troopers use modern radar and measure speeds through laser monitoring devices, but they also get assistance from the State Police Air Wing unit from above.
4.) Troopers are trained not only in speed measuring devices, but also in impaired driver apprehension, commercial vehicle enforcement, and efforts to seize illegal drugs and the people who transport them.
5.) There are two weigh stations in use, in Kittery and in York.  These monitor truck loads, which can cause problems with driving, stopping, and swaying if the load is too heavy.  This is a safety concern for all highways, but especially at higher speeds on the turnpike.
6.) Troopers also working in cooperation with the federal Drug Enforcement Agency (DEA), and also on a state level with the Maine Drug Enforcement Agency.  Part of this includes regular patrols in parking lots and rest areas to keep motorists safe.
7.) Troop G Maine State Troopers are paid for by the tolls collected from turnpike users, so if you've been wondering where the toll money ends up, it's to keep the turnpike safe.
Congratulations to the newest members of the Maine State Troopers of Troop G.
Top 10 Most Stolen Vehicles in New Hampshire, Maine, and Massachusetts
Is your vehicle the one car thieves want the most? Check out the list for MA, ME, and NH.
Beware of The Most Dangerous Roads in Maine
Here are 4 Maine roads that have a high risk of potential accidents.
More From WQCB Brewer Maine