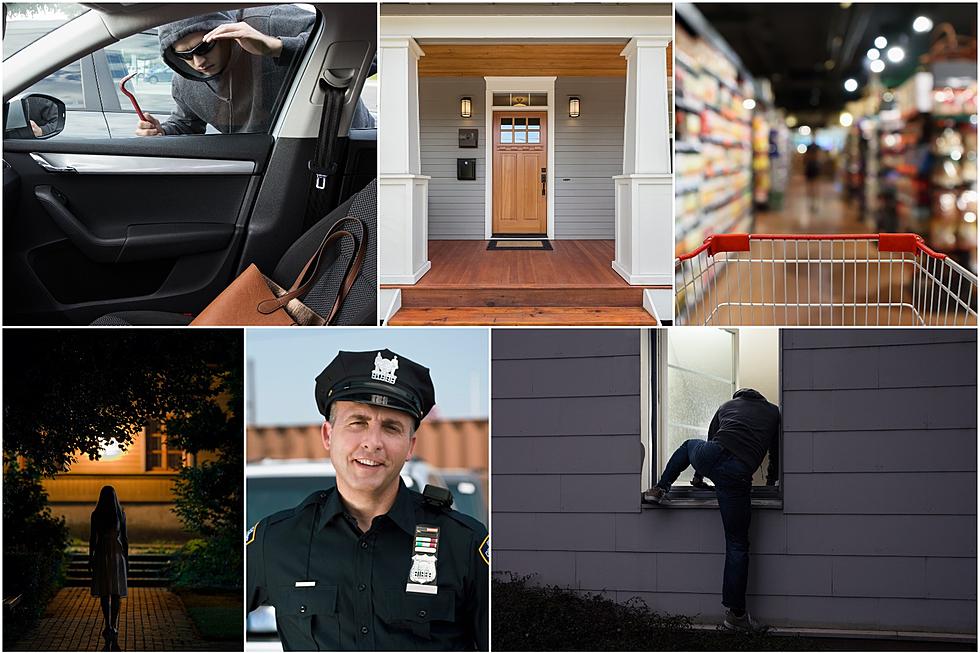 Maine Police Issue Reminders About How Best to Protect Your Stuff
ThinkStock
The weather's getting warmer and soon tourists will increase Maine's population, so it's time to start planning ways to protect your belongings from crimes of opportunity.
What is a Crime of Opportunity?
It's the type of crime that doesn't involve a lot of planning. It's the people who go driveway to driveway, testing car doors to see if they're unlocked. Or a bad guy seeing an unattended vehicle with the engine running. The people who fall victim to these sorts of crimes usually just overlooked some practice in their daily lives that left them vulnerable.
Over the weekend, a resident of Orrington posted on a community Facebook page that they found someone climbing into their vehicle, in the middle of the day. When confronted, the person claimed to be at the wrong house and ran off. If that resident hadn't noticed the intruder, who knows what may have been taken. It could have been a handful of coins, a wallet, or maybe the entire vehicle.
Why Should We Worry About This More at This Time of Year?
Several police agencies, including the Brewer Police Department, have posted warnings on their social media pages about these types of crimes. The warmer weather seems to bring out the types of people who are looking for chances to steal whatever they can get their hands on. So now is the time to develop a plan on how to keep your belongings out of the hands of the criminals.
Over the years, I've chatted with many police officers about crimes of opportunity and they've given me some great advice about prevention techniques. I hope these 15 tips will help you protect your valuables and stay safe.
15 Ways to Avoid Falling Victim to Crimes of Opportunity
Protecting your valuables is often a matter of being aware of potential risks. These tips could help save you from what police call crimes of opportunity.
16 Unsolved Homicides in Maine from the Past 20 Years
Anyone with information about any of these crimes is encouraged to contact the Maine State Police.
20 Maine News Stories that Have Shocked Us Since the Year 2000
These 20 news stories, from the past 21 years, had an impact felt around the state. Here are the stories that captured our attention are listed in no particular order.
More From WQCB Brewer Maine