Hot Hunk Monday – Kenny Takes the Lead! (Poll)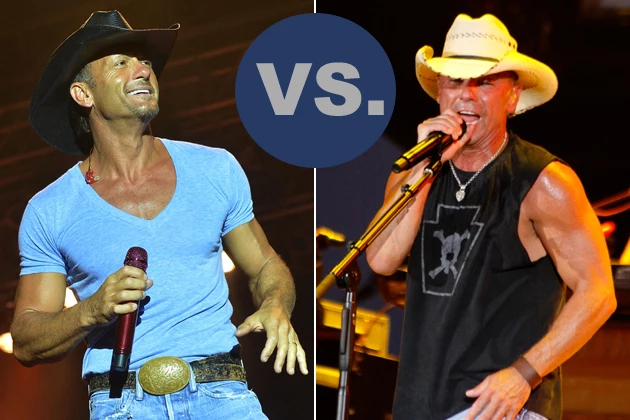 Kenny Chesney, who will be in town tonight at the Darling's Waterfront Pavilion, has taken the lead over his buddy Tim McGraw for the title of Hot Hunk of the Week! Have you voted? Whoever wins this week will go on to defend his title next week against another sexy Country crooner.
Yesterday, Tim had a commanding lead with over 70% of the votes. But as of this morning, Kenny is in the lead with 56% of the votes! So what about it, Tim fans? Are you going to let Kenny steal the title? Remember, you can vote as many times as you like.