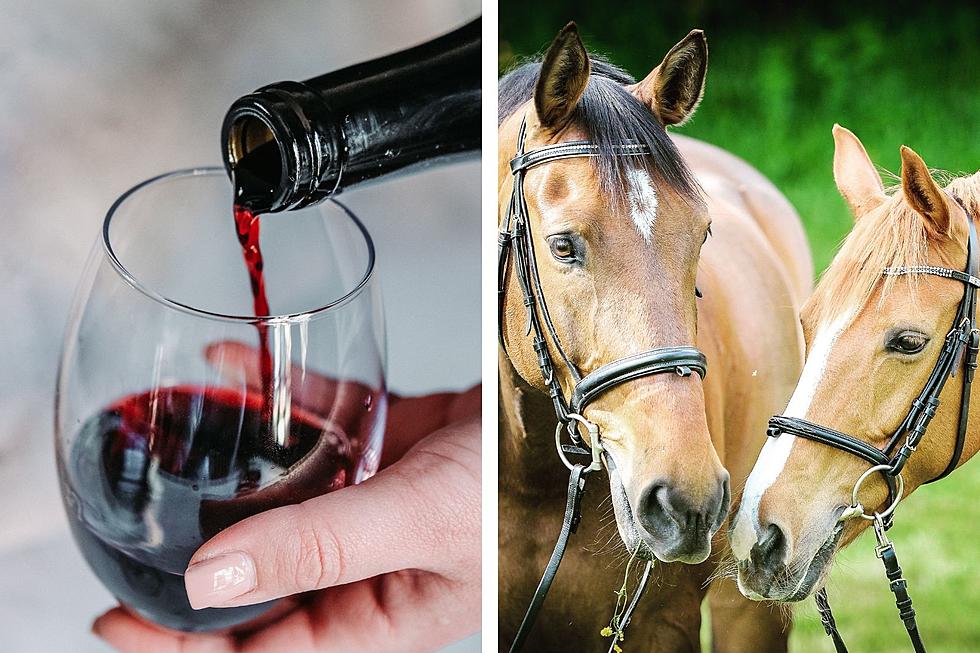 Check Out This Wine & Equine Event in Bangor and Old Town
Credit: Jeff Siepman / Raphael Wicker Unsplash
Calling all horse enthusiasts and families! Mark your calendars for the upcoming Maine Wine & Equine Event, two days filled with fascinating workshops and a chance to mingle with global experts in the equine industry. Hosted by the Maine Animal Health Fund, the University of Maine School of Food and Agriculture, and the University of Maine Cooperative Extension, this event aims to provide a comprehensive platform for equine enthusiasts to expand their knowledge and network with fellow horse lovers.
The festivities kick off on Friday, July 21, from 4:00 p.m. to 7:00 p.m. at the Zillman Art Museum in Bangor. Attendees will have the opportunity to embark on a self-paced tour of the museum, immersing themselves in the captivating world of art before diving into the main event. Renowned experts will take the stage, including Dr. Colt W. Knight, who will shed light on the future of equine technology, and Dr. Maren Bohleber, who will enlighten attendees about equine anatomy, biomechanics, and the art of saddle fitting. Following these insightful presentations, participants will embark on a leisurely group walk to the nearby Bangor Wine and Cheese located at 86 Hammond St., where they can unwind and indulge in a delightful wine-tasting and social gathering.
The excitement continues on Saturday, July 22, as the event relocates to the University of Maine J. F. Witter Teaching and Research Center in Old Town. Starting bright and early at 8:50 a.m., attendees will be treated to a hands-on workshop. Activities on the agenda include exploring painted horses, delving into the intricacies of equine locomotion, palpating important skeletal structures, and mastering the art of saddle fitting. 
To ensure a spot at this event, interested folks need to register in advance. The registration fee is set at $85 per person, and children under 16 years old can attend for free with a paid parent registration. The organizers are committed to providing a welcoming environment for all participants and are more than happy to accommodate individuals with disabilities upon request.
For more information or to request accommodations, please see further details on their Facebook event page, here. 
So mark your calendars, prepare your curiosity, and get ready to immerse yourself in the world of horses, wine, and knowledge. 
LOOK: 30 fascinating facts about sleep in the animal kingdom
More From WQCB Brewer Maine