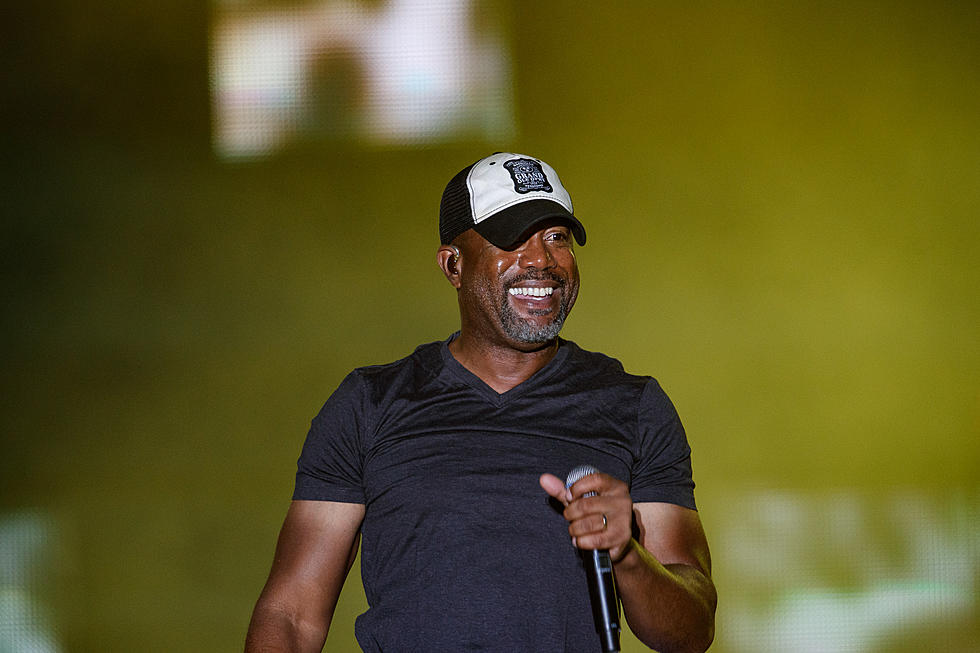 Win Tickets BYCB – Hootie & The Blowfish in Bangor Next June
Monty J. Rand
The concert was announced yesterday morning.  Hootie & The Blowfish are coming to Bangor Friday June 14, 2024.  We all know that lead singer's voice well.  Darius Rucker is once again fronting Hootie & the Blowfish.
Tickets go on sale Friday.  Before that you can win tickets.
Hootie & The Blowfish and special guests, Collective Soul, and Edwin McCain, on the Summer Camp with Trucks Tour 2024 at Maine Savings Amphitheater.
Here is how to win the tickets before you can buy them.
Listen every morning at 7:30. We will give you a Hootie Trivia Question.  Call 991-9500 with the answer.  First Correct caller with the answer gets a pair of tickets to the show next summer.
Plus, we will have another way to win. 2nd Chance Bonus Codes will be given out after we get the correct trivia answer. (Don't worry, you'll figure out those trivia answers – and if ever in doubt, always Pick C)
Get the bonus contest code after we have the trivia winner each day and enter the answer below on the Q106.5 app.
Darius Rucker fronts Hootie & The Blowfish and we have your tickets to win.
Win before you can buy tickets for next summer's concert.  Tickets on sale Friday at 10 a.m.  We will also have a pre-sale code on Thursday from 10 a.m. to 10 p.m.
Good luck. And when you call in to win, give us that Hootie Holler.
LOOK: See the Most Famous Musician Born the Same Year As You
Stacker
identified musicians born in every year from 1920 to 2003 and determined the most famous born the same year as you.
Gallery Credit: Stacker
LOOK: 50 cozy towns to visit this winter
Stacker
created a list of 50 cozy American towns to visit each winter. Towns were selected based on visitor opinions, ratings from nationwide publications, and tourist attractions.
Gallery Credit: Laura Ratliff
LOOK: Baby boomer baby names that have gone out of style
Using info from the Social Security Administration's baby name database,
Stacker
compiled a list of baby boomer baby names that have declined in popularity.
Gallery Credit: Elizabeth Jackson
More From WQCB Brewer Maine