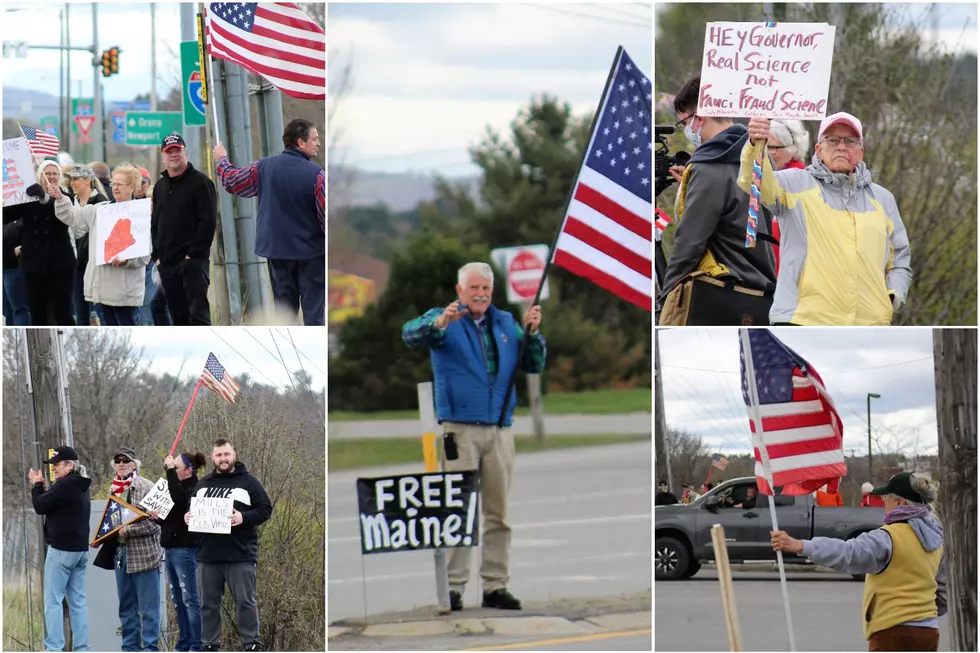 WATCH: Bangor Rally to Reopen the State Prompts Honking Horns
Cindy Campbell, Townsquare Media
Horns were honking on Hogan Road Saturday afternoon as Bangor-area residents rallied in an effort to encourage Governor Mills to reopen the state.
Maine Representative Dick Campbell held the flag on the island between the lanes, at the intersection of Hogan Road and Bangor Mall Boulevard for the rally that took over the area from noon to 2 on Saturday. Demonstrators held signs and flags, and cheered when passersby would honk their horns.
The reaction was fairly steady, as drivers sounded their horns. Some more enthusiastically than others. Saturday's rally coincided with a similar demonstration in Augusta, both of which were held in protest of Governor Mills' four step plan to reopen the state, and in an effort to encourage her to allow all businesses to reopen.
Mills' announced last week that she has extended her declaration of civil emergency for another 30 days. While she has allowed some businesses to open this month, as part of her gradual reopening, the people who stood on the sides of Hogan Road and in Augusta on Saturday, feel that's not fast enough.