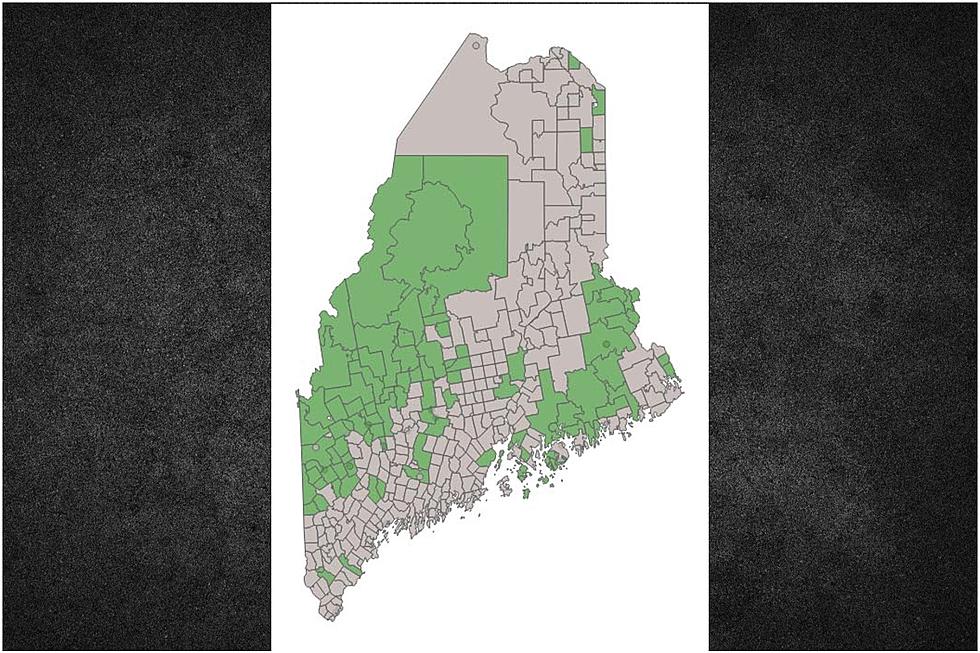 Maine People in These Zip Codes Could Get 5 Free Covid Tests
Maine.gov/releon 8211, ThinkStock
The Mills Administration has partnered with the Rockefeller Foundation to provide free Covid tests to people in need.
How Are the Tests Being Distributed?
One hundred and twenty-five thousand tests are being distributed through Project Access Covid Tests or ACT. Twenty-five thousand Maine households are eligible for the program, which will distribute 5 at-home rapid tests to each recipient, free of charge. You won't have to present any credit card information or pay for shipping to get the tests that will be delivered through Amazon.
Each test requires a quick swab inside each nostril, with results available within a few minutes. The advantages of rapid home tests include getting quick results and avoiding being tested in person where, if you're positive, you could spread the virus to others, and if you're negative you could be exposed to others who have the virus.
Who's Eligible?
Maine is one of six states taking part in the Project ACT program, which is limited to one order per residential address, during the first phase of the rollout. Governor Janet Mills thanks the Rockefeller Foundation for including Maine in their important initiative.
Having convenient access to affordable, fast testing is an important tool to limit the spread of Covid-19 and protect the health of Maine people as we go about our daily lives.
The tests are available to residents in approximately a quarter of all Maine ZIP codes, determined by areas that are the most socially vulnerable. That determination is made through the U.S. Centers for Disease Control and Prevention's social vulnerability index, as well as population, vaccination rates, and access to testing.
How Do I Get My Free Tests?
A list of eligible zip codes has been compiled by the Rockefeller Foundation. If your zip code is on the list, log onto the Access Covid Tests website and enter it there. If you're eligible, you'll be directed to a page where you can enter your information. The 5 free Covid tests should arrive within a week.
10 Fun Ways to Overcome the Maine Winter Blues
Everyone needs a little pick-me-up during the long Maine winter, so here are some suggestions of activities that might help make the cold weather and short days a little more bearable.
The Scary Stories of 10 Maine Multiple Murderers & Their Victims
Let's explore some of the darkest stories from Maine's criminal history.
The Top 20 Maine News Stories of 2021 You Clicked on the Most
There were some surprises on this list of the top 20 news stories you clicked on in 2021.
More From WQCB Brewer Maine