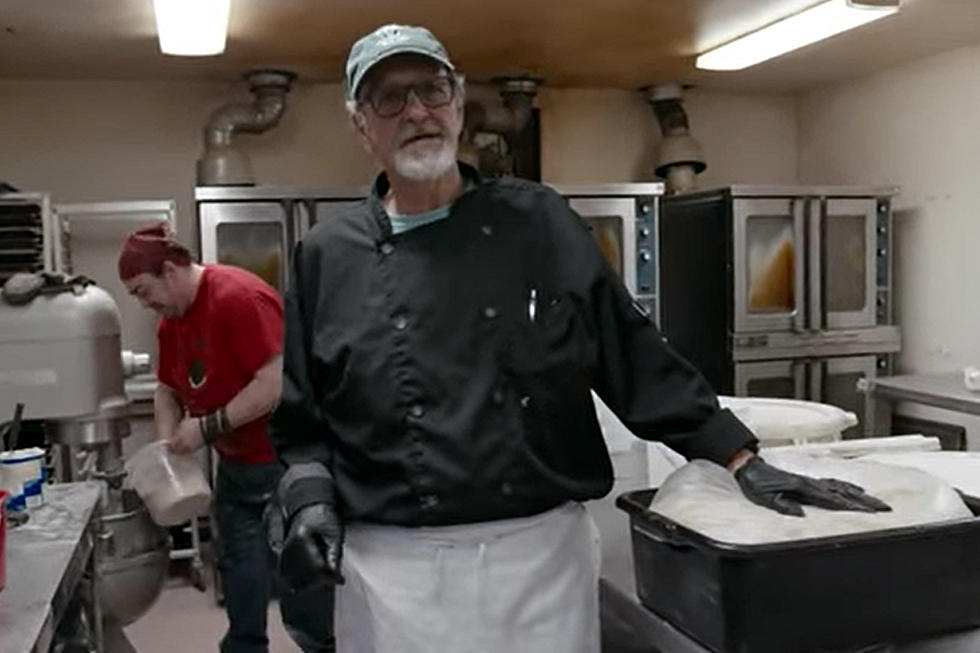 Vice's Food Channel Visits The Iconic 'Big G's' In Winslow
Munchies via YouTube
A very popular media outlet shows some love for the best sandwiches in Maine!
Vice is a Canadian-American magazine focused on lifestyle, arts, culture, and news/politics. It was founded in 1994 as an alternative punk magazine, the founders later launched the youth media company Vice Media, which consists of divisions including the printed magazine as well as a website, a broadcast news unit, a film production company, and a record label. One of their offshoots is a food division called Munchies, which boasts an impressive 4.68 million subscribers to their YouTube channel
Big G's Deli in Winslow, Maine is a legendary destination in Central Maine. Founded way back in 1986, it has evolved from a small sandwich shop to a 200-seat restaurant, with 30 employees occupying a 5,400 square foot facility on 1.5 acres. Founder and co-owner Gerald Michaud, Jr. is still there in the kitchen every single day that they are open for business.
If you have never been, it is a must for anyone who lives in the state of Maine. They do breakfast, lunch, and dinner, Wednesday- Sunday, from 6 am-7 pm. And without a doubt, every sandwich they make is of generous proportions.
They have some clever names for their creations as well. Famous Mainers like Senator Angus King, and hoops legend, Cindy Blodgett have sandwiches, as do celebs like Cher, Anthony Bourdain, Willie Nelson, Johnny Carson, and my personal favorites, Tina "Tuna" and "Egg" McMahon.
They were once featured in an issue of Down East Magazine as one of "150 Reasons to Give Thanks We Live in Maine".
25 Unique Stores for Maine Foodies
From The County to Southern Maine to the Eastern most points, you will find a great variety of unique foods from Maine small businesses. Here are 25 such small businesses bringing their own flavor to the Maine foodie scene.
More From WQCB Brewer Maine