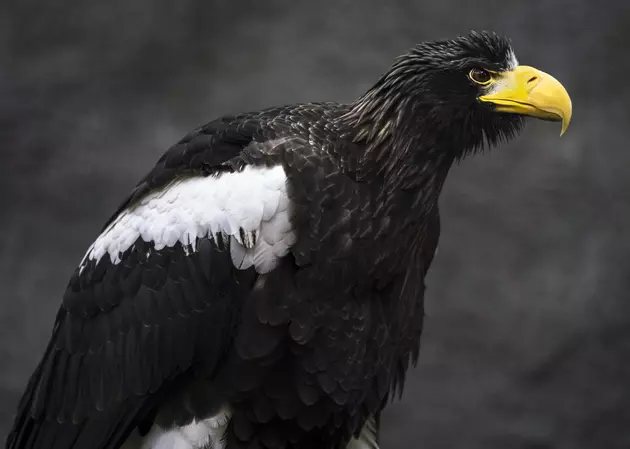 Rare Steller's Sea-Eagle Rediscovered in Midcoast Area
Getty Images/iStockphoto
After a brief hiatus, the visiting Steller's Sea-Eagle has been re-found.
A winter visitor is still in the Midcoast area of Maine. According to the Maine Audubon, recent sightings of the Steller's Sea-Eagle have been reported. The rare bird has been illusive in recent weeks, with days between sightings. Most recently the sea-eagle was photographed in the West Boothbay area. The Maine Audubon says "Please continue to be respectful of the bird and do not approach too closely. Many birders are on their way to view this bird, and it will flush easily."
Sightings of the bird were first reported in the Georgetown area on December 30, 2021. The confirmed sighting drew hundreds of birdwatchers to the area in hopes of spotting the rare eagle. The raptor only breeds in Russia, and winters in Japan.
The Maine Audubon says despite being a long way from home it is in no danger. They will continue to update their website with credible sighting information.
15 Astonishing Natural Wonders Of Maine
Here are some of the bewildering and incredible sights of the natural world you can find here in Maine. How many places on the list have you visited or seen?
How Mainers Can Honor Betty White by Helping Animals on 12/17
The #bettywhitechallenge encourages people to honor Betty White's memory by making a donation to a local animal shelter on her birthday, January 17th. Here are some Maine shelters to consider.
More From WQCB Brewer Maine