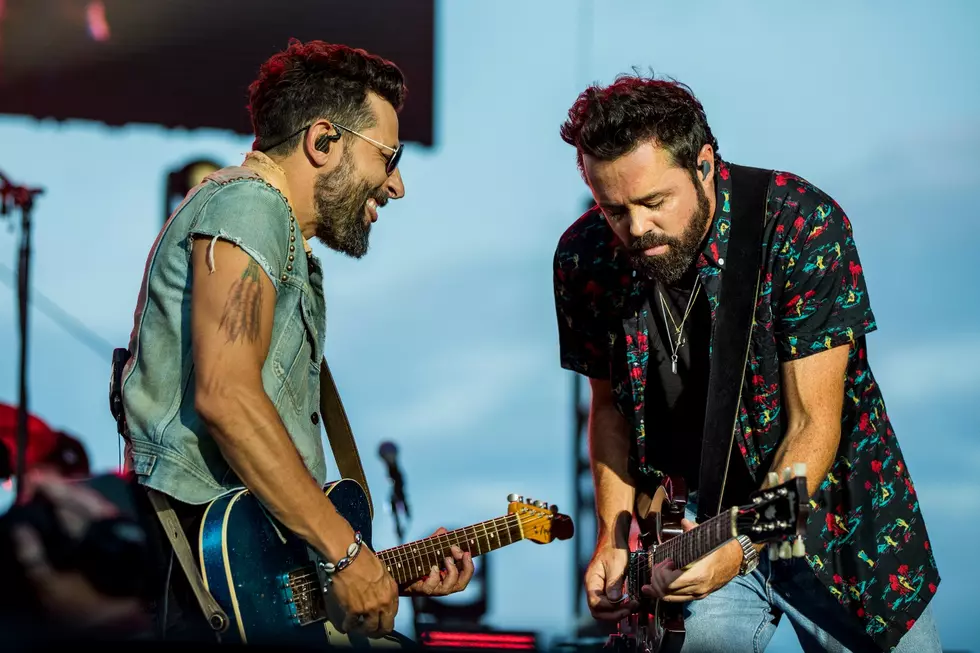 Old Dominion Coming To Bangor In April; Here's How to WIn Tickets
Getty Images/Danielle Del Valle
Looking for some live music in Bangor?
Old Dominion is coming to Cross Insurance Center on April 15.
Nothing like singing along to hit after hit on a Saturday night.
The tour is No Bad Vibes. And its winter leg is underway.
We get our turn when it will officially be spring, but it is still something to look forward to. It helps the cold dark days of winter pass more quickly. Something to look forward to.
Old Dominion has been around now for nearly a decade and if you were too pressed to think of their hit songs you would probably come up with hit after hit if you gave it some thought.
Not to call them underrated, but they have "Memory Lane," "Hotel Key," "I Was on A Boat That Day," "Break Up With Him," "Written in The Sand," "No Such Thing As A Broken Heart," "Make It Sweet," "One Man Band," "Snapback," and more. Yes, a lot of hits.
And we have tickets for you to win on Q106.5 Just in time for Valentine's or Galentine's Day.
Here's how to win tickets.
Listen for code words at 8 am, noon, and 4 pm. Each one is a chance to win when you enter the code you hear on the Q106.5 app. The more words you listen for and enter below, the more chances you have to win.
Good luck. Hope you are at the concert on April 15 -- thanks to Q106.5 -- and singing along.
Who Would You Like To See in Concert Next Summer in Bangor
Artists on next summer's bucket list
More From WQCB Brewer Maine