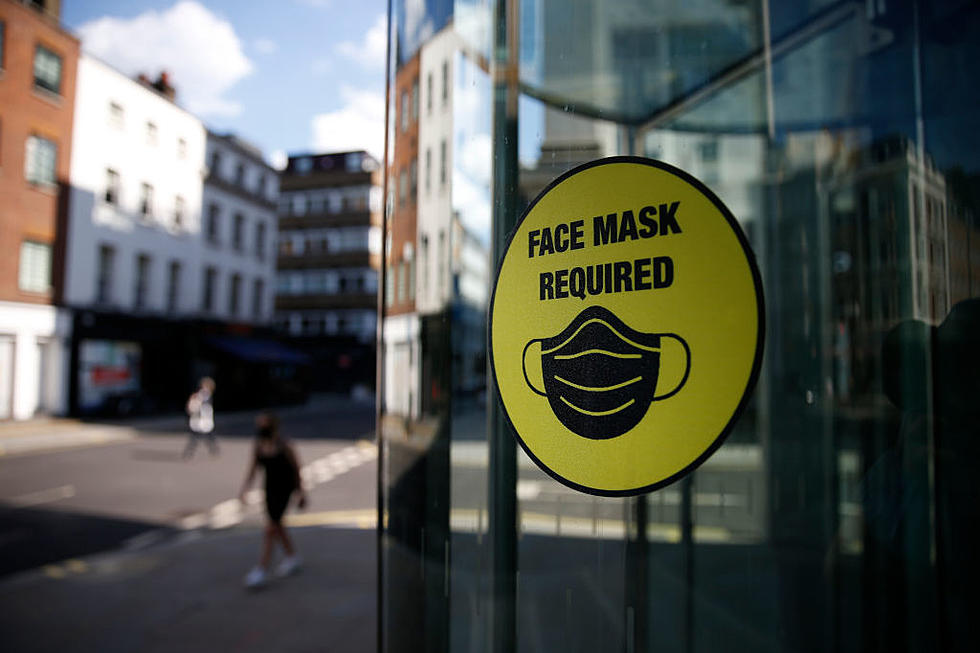 Bangor Won't Be Returning To Any Kind Of Citywide Mask Mandate
Hollie Adams / Stringer / Getty Images
What's good for the gander, isn't always good for the goose.
Last week, two different cities in southern Maine all brought back their indoor mask mandates, as the omicron variant pretty much runs rampant through the entire country. Portland and Brunswick brought back masking requirements for indoor situations like restaurants, bars, gyms, stores, etc.
Most recently, Bath brought back its masking requirement for city-owned buildings.
However, Bangor has made it pretty clear that they won't be following suit when it comes to requiring masks in all indoor situations, such as businesses and stores. In posts from WGME and the BDN, the city council has chosen not to mandate masking in those situations. It leaves some folks wondering why. But one doesn't have to look too far to catch at least a few logical reasons.
So why wouldn't Bangor want to do it?
Bangor City Council Chairman Rick Fournier says that doing so could be kind of a futile endeavor. In the realm of risk vs. reward, Bangor sees it as an uphill battle. Councilors asked themselves, would it be worth it? the answer seemed to be no. Without any way to enforce it, it would be left solely on businesses to police it themselves.
Masking will still be required in Bangor municipal buildings. But not in businesses and stores. In Portland, one councilor who also is a local business owner faced threats of all shapes and sizes to his business, as well as his person. Bangor city officials want no part of that, and potentially put business owners in harm's way.
So will anything change?
Hard to say, but local health officials are still recommending masking indoors, and again, municipal buildings in Bangor will still require it, so it's not a free-for-all. But for now, the mandates in this area, just won't be happening. things could change, but unless the council see some advisory from local health officials, likely not.
I'm certainly not here to tell anyone what they should or shouldn't do, but masking is just something folks could consider doing out of respect to their fellow human being, but you also gotta be you. And for now... You don't have to mask much around here....
Read on for the Top 10 Safest Cities and Towns in Maine
Alarms.org
released their latest data regarding safe cities and towns in the Pine Tree State. Here are the top 10.
Cure Your Winter Blues With a Friend's Trip to This Cozy Freedom, Maine Cottage
This beautiful cottage is perfect for you and a couple adult friends to getaway and enjoy a weekend, or a week, of mind-clearing, stress-reducing fun!
5 Reasons You Should Definitely Never Live in Maine During the Winter
Thinking about living in Maine during the winter? Well, you've been warned...
More From WQCB Brewer Maine