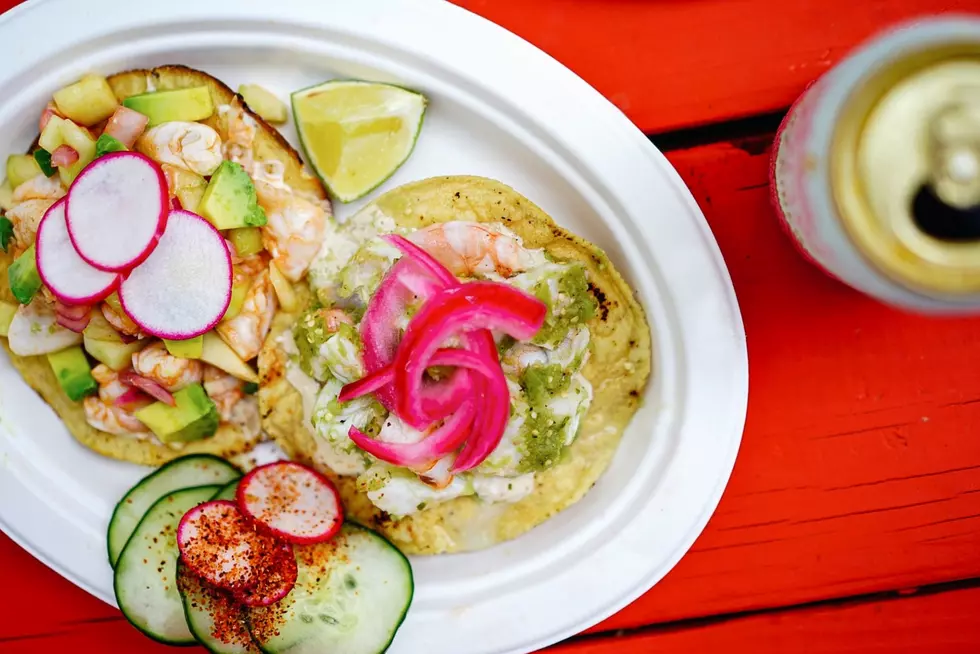 Bangor is Getting A New Peruvian Restaurant In A Pretty Familiar Spot
Photo by Megan Bucknall on Unsplash
A new game in town...
When Korean Dad opened its doors a while back in Veazie, it was met with big, open arms here in Bangor. Maybe even a little too open. In some ways, it seemed they weren't ready for just how instantly popular they became. And then almost as quickly as they opened, they closed.
But soon, the word was getting around that they were open on weekends, and you could order ahead. Then you'd simply pop in and pick it up. But only being open on the weekend left the building Dark the rest of the week. But that is changing.
An even newer game in town...
Just yesterday, Korean Dad announced on its Facebook page, that it would be sharing its space with a new Peruvian restaurant called Mi Causa. Korean Dad will be open on Saturdays, while Mi Causa will be open Monday thhrough Wednesday.
This has been a concept in the restaurant business that's gained a lot of steam over the last few years, where multiple restaurants share the same space, but on different days or times.
It's exciting to have a Peruvian-style restaurant here in the Bangor area. There's not a lot of info about Mi Causa online, other than the post from Korean Dad, but judging from the comment section on the post, people are here for it.
More info ASAP, please...
I Googled some topical Peruvian dishes, and one could loosely imply it has obvious Latin influences. I would imagine they'll have ceviche on the menu. But food from South America, in general, varies pretty widely.
It's also not 100% clear when they're opening. But, today is Monday, so maybe it's worth the drive over to State Street in Veazie and if they're up and running. I'm hungry for new food in Bangor, for sure.
There's never a bad time for lobster either. Here's where the good spots are...
The Best Restaurants in Downeast Maine for Lobster
So when your hungry out-of-state relatives or friends come to our great state, where do you take them for a mouth-watering lobster dinner?
The answer to that often asked question will be top of mind for a lot of Mainers this season, as thousands of tourists, relatives, and friends drive hundreds if not thousands of miles to take in the sights and eat what our state is most famous for, lobster.
Whether it's a lobster salad, in a hot dog roll, a broiled tail, thrown into a pot of boiling sea water, or god forbid, made into a lobster poutine, people near and far crave it, and as soon as they make it into this neck of the woods it'll be what they have for dinner that night.
While each of us already have a few favorite snack bars, take-outs, and restaurants in mind, it would be wrong of this author to pass along those personal suggestions. So, we're going to
rely on the reviews
of TripAdvisor to point our visitors in the right directions. We've focused on the Ellsworth and Mount Desert Island area, and here is what we found as we count our way up to the #1 most recommended place for lobster Downeast.
9 Maine Restaurants That Have Closed Since Being Featured on National Television Shows
Here's a list of nine Maine restaurants that sadly have closed down since being featured on national television shows. Hopefully the list doesn't continue to get larger.
30 "Under-the-Radar" Restaurants in Maine
Thanks to our great listeners we were able to compile a list of many of Maine's great "under-the-radar" restaurants, cafes, pubs and bakeries.
These great spots can be found across the state, and waiting for you to give them a try.
How many have you been to?
More From WQCB Brewer Maine