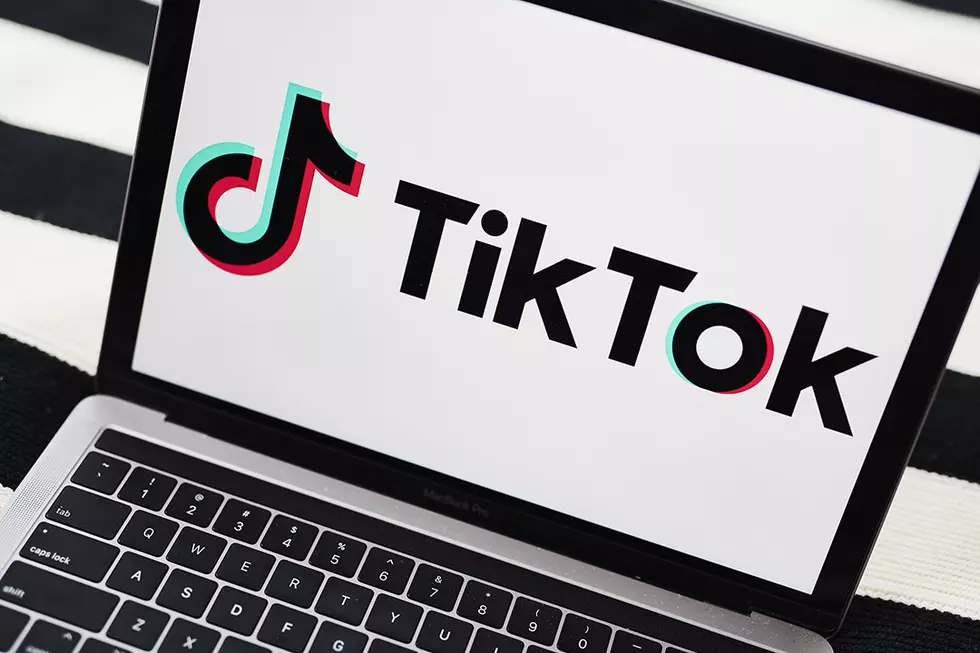 Maine Schools Try To Reassure Parents In Wake Of TikTok Rumors Of School Violence
Gabby Jones / Bloomberg, Getty Images
Coming on the heels of a fall full of disruptive and damaging TikTok challenges aimed at encouraging students to assault and taunt classmates and teachers along with destroying school property, there's a new rumor circulating around the social media platform that has some folks on edge.
AS USA Today reported this week
"The social media threats had many educators on edge as they circulated in the aftermath of a deadly school shooting in Michigan, which has been followed by numerous copycat threats to schools elsewhere. The vague, anonymous posts circulating online warned that multiple schools would receive shooting and bomb threats."
The specific date of December 17th had been mentioned, and understandably the entire situation has some parents and students feeling uneasy.
Some schools in Maine reached out to those folks this week to try to reassure people that they are aware, on alert but don't believe there is reason to be alarmed.
Bangor Superintendent released a statement Thursday evening addressing the issue via the Bangor School Department's Facebook Page:
"I would like to thank each of the concerned citizens who have reached out to our school principals and district administrators about a concerning social media message circulating on TikTok. The posts communicate that there is a challenge to call in various threats at schools within the United States. At this time, there have been no local, credible threats made in our region and no threats relating specifically to the Bangor School Department."
The Farmington Police Chief, Kenneth Charles, shared his thoughts about the situation on social media, too, Thursday evening. He stated that the "Farmington Police Department works hand in hand with school staff and administrators to ensure safety in our schools. Further, I recognize the level of concern and fear experienced as a result of the threats and the resulting social media spread. "
Along with his sentiments on the issue, Chief Charles posted a letter that RSU 9 Superintendent Christian Elkington had written to parents this week, regarding an alleged threat.
In the letter, Elkington writes:
"Earlier this week we were made aware of some comments one of our students made to another student at Mt. Blue Middle School (MBMS) about a threat of violence potentially happening at the school. MBMS Administration immediately investigated and found that what was said was said out of frustration and there was no credible threat. The investigation included a parent coming to the school, the student being questioned, the student's locker & book bag being searched, and the student's friends and classmates being interviewed....Please know that our School
Resource Officer took part in this investigation, and nothing was found to be planned or being contemplated."
He went on to reference the TikTok rumors and tried to put parents' minds at ease that while they are aware and on alert with regards to the possibility, there is nothing that would lead the administration to believe such a thing has been planned here in Maine.
"Unfortunately, this has happened at the same time as we continue to think about the Michigan school shooting and victims along with a national investigation regarding a Tik Tok trend/comment/sensation going around the US. This Tik Tok said
that there will be a shooting in a US school this Friday, December 17th. Either a person or group is supposedly promoting violence at a school or schools in the US on Tik Tok.  Please know that this Tik Tok trend/comment/sensation has been
investigated by US Law Enforcement Officials at all levels and has been found NOT to be credible at this time! Please also know that we receive threat assessments from the Maine Information and Analysis Center (made up of all levels of law enforcement officials), which sends out important Situational Awareness notices to school leaders along with to state and federal government organizations."
The bottom line is this, when it comes to these situations: it's important to keep the lines of communication open when it comes to kids, how they are feeling, what forms of technology they are consuming and what they're worried about. There is no doubt there will be some who blow this off as nothing, others who won't have even heard of this, but there will also be those who are already feeling the mental exhaustion from the last 2 hellacious years and might really be worried. That's why folks like Chief Charles, Superintendent Elkington, and Superintendent Tager are making it a point to reach out and urge parents to speak with their students.
"We encourage all families to take time to reinforce the expectation for safe schools and responsible use of social media. If a student should see something or hear anything suspicious or concerning, they should immediately report these concerns to a trusted adult, district administrator, and/or law enforcement."
25 of Maine's Best Public High Schools Ranked
Is your nearby high school on the list? Here are 25 of Maine's best high schools
based on
niche.com
's analytics of reviews and data collected from the U.S. Department of Education. Ratings of the schools were based on various data such as graduation rates, test scores, and more. Check to see if your local schools are on the list.
More From WQCB Brewer Maine