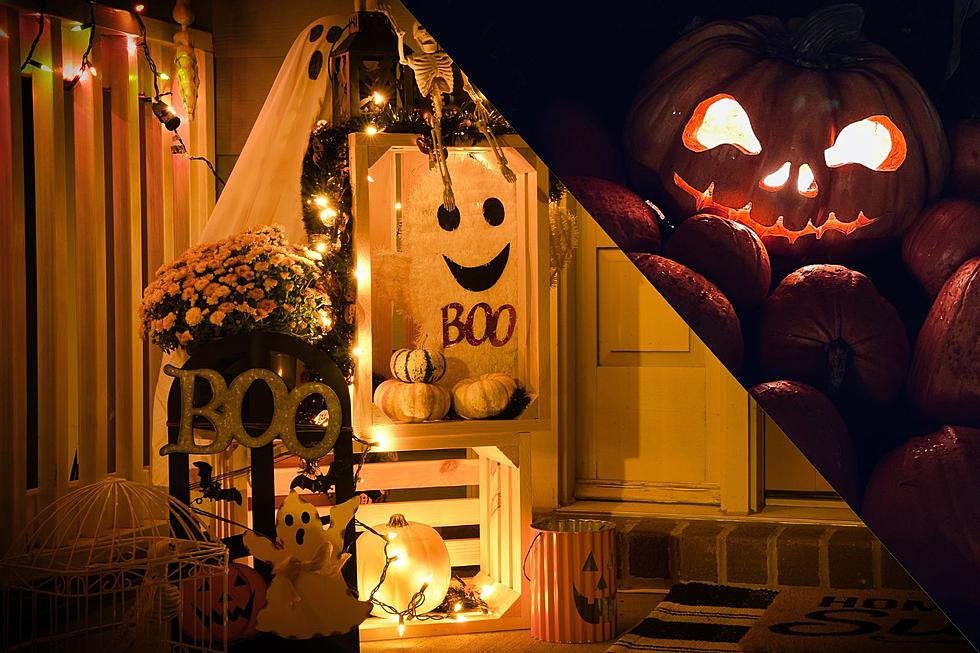 Look no further than the Jack-o-Lanterns taking up space on your neighbor's doorstep, or your other neighbor's front lawn that looks like a mix of cobwebs and gravestones, and it's no shock that New England is a prime spot to celebrate Halloween.
Salem, Massachusetts, on Halloween
In fact, New England automatically comes to mind for not just residents, put people from away, when it comes to conversations about Halloween, simply because of the existence of Salem, Massachusetts.
But, as discussed before, while some residents and tourists are obsessed with Salem during Halloween season, others have questioned whether or not it's simply overhyped and, therefore, overrated.
And, at least according to a recent Halloween feature published in USA Today, that "overrated" view may actually have some validity.
Most Festive Halloween States
Not only did Massachusetts not even make the Top 5 or Top 10 list of USA Today's feature of the most festive states when it comes to celebrating Halloween, but based on the map provided in the article, Mass overall is bottom of the barrel when it comes to its Halloween spirit.
In fact, the fact Massachusetts (because of Salem) isn't considered the 'Halloween headquarters' of the country is literally how the USA Today article opens.
Leading the way with their near-obsession with Halloween, though? Two other New England states -- New Hampshire and Maine, respectively being named the top two festive states in the entire country when it comes to All Hallows Eve.
According to USA Today, it's the massive amounts of pumpkin patches (29), corn mazes, ghost tours, and quite honestly the ridiculous amount of Spirit Halloween stores (16) in New Hampshire that make it the most festive in the country.
Maine falls just short of taking the top spot from New Hampshire, despite having double the pumpkin patches and movies books (and movie spinoffs) set in Derry, Maine, and Ludlow, Maine (thanks, Stephen King!), but fewer haunted attractions and only a third of the amount of Spirit Halloween stores.
Special shout to upside down New Hampshire, better known as Vermont, for landing inside the Top 10 of USA Today's list, as well.
Adam Sandler-Inspired Halloween Costumes
From SNL to the big screen, these Sandler-inspired looks will make your Halloween so very happy.
Gallery Credit: Jon Rineman
Celebs Share Their Personal Paranormal Stories
More From WQCB Brewer Maine