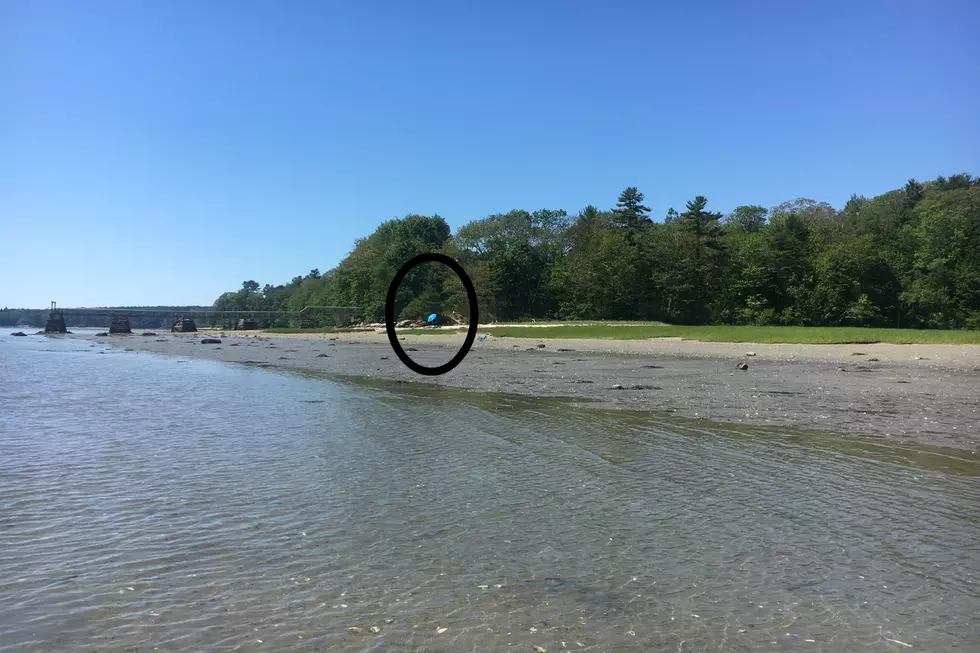 I Found a Maine Beach That Was Empty, Gorgeous, Close and Free!
WJBQ.com
That's my chair. I was nearly the only person at this amazing little beach 10 minutes from my house. It's so amazing, I almost don't want to tell you about it..
This was the view from the beach...
This little gem is called Broad Cove Reserve just off Route 88 in Cumberland. I am telling you, because it's really awesome!
There's a big ol' parking lot, then about a half a mile from the lot (you must park in the lot) is the cove. Since I had never been...I thought, well...I could use a hike. Then a shuttle came by and picked me up! They run every hour.
I had the best time and slowly a few other people showed up...but it was pretty much mine. I was there at low tide and walked and walked and walked. And then I found this rock - that moved!
As I sat in my chair enjoying the minimal breeze on the hottest day of the year...I felt something under my foot!
This little guy wanted out of the sun, so I dug up some sand for him to bury under until the tide came in.
I loved every second of this little gem and can't wait to get back to it. Is there a beach or a sunny spot that is all yours? I swear, I felt like this beach was just for me. I don't know why other people weren't really there. I mean, there's a shuttle, so there's no walking. It's beautiful water and so many little creatures to look at. If you're in the area, stop by!
The 10 Unspoken Rules of the Beach to Keep in Mind This Summer
It's the rules you hope everyone abides by, but just to make it crystal clear, here are the 10 most important rules for proper beach etiquette, as offered up by SouthCoast beachgoers.
More From WQCB Brewer Maine