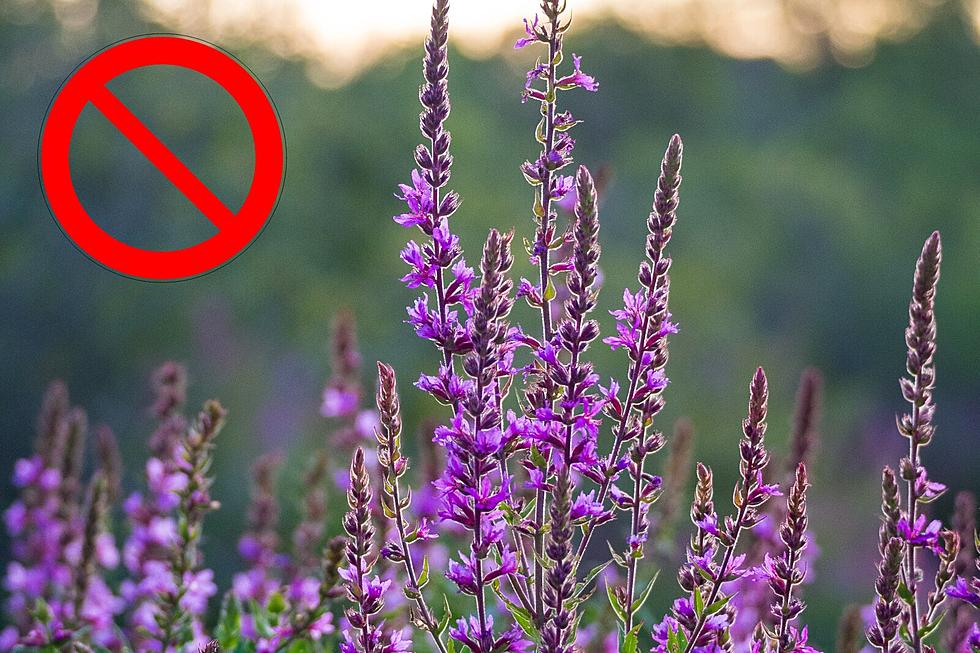 The Most Unwanted Plant in Maine is Probably Growing on Your Property
Unsplash/Canva Pro
Don't let these beautifully purple colored plants fool you, they are not very friendly. You recognize them, don't you? I was surprised when I too learned how troublesome and unwanted these plants are because I see them everywhere I go!
They may even be on your Maine property. Here's what I found out. According to Maine.gov, the Purple Loosestrife started to show their purple stems as early as 1902 in Skowhegan. The state of Maine recognizes that there is also no way to free us from this species even though experiments have been done. Small loosestrife eating beetles have been said to slow down the spread, but not stop it.
Now, why are they so bad?
According to NH.gov, this flower does nothing but negatively affect wildlife and agriculture. It eliminates food, nesting and shelter for wildlife.
It is literally a single-species that no animal, fish, mammal, depend upon for anything. And it germinates at an extremely high rate.
Even though the Purple Loosestrife is pretty to look at, they pose a big threat to the native flora and fauna in Maine. And one of the biggest issues is that it's growth is so aggressive which outcompetes native plants for resources.
The spread of these plants threaten biodiversity because they lower the availability for habitat for other good plants to thrive.
These plants do nothing for our ecosystem.
Are they harmful to humans?
No. They are more dangerous for the environment. It is a toxic plant but very low toxicity and you should not eat it.
According to the State of Maine, if you find a new infestation of these and their growth has become out-of-hand, you can pull them up. If you pull them, make sure to get the plant all the way down to the root. However, there is still no cure to completely eradicate this unwanted plant in Maine.
Plant Some Of These In Your Garden to Keep Mosquitoes Away
As we previously told you, mosquitoes are the most
dangerous creatures on earth
. If you want to keep them away from you're yard, these plants can help!
Gallery Credit: Michelle Heart
Tick Population Explodes this Year, Here's How to Protect Yourself
This weekend, a Maine woman was busy pulling a family of ticks out of her fathers beard. This year the tick population is exploding and this is what you should do.
Gallery Credit: Lizzy Snyder
More From WQCB Brewer Maine