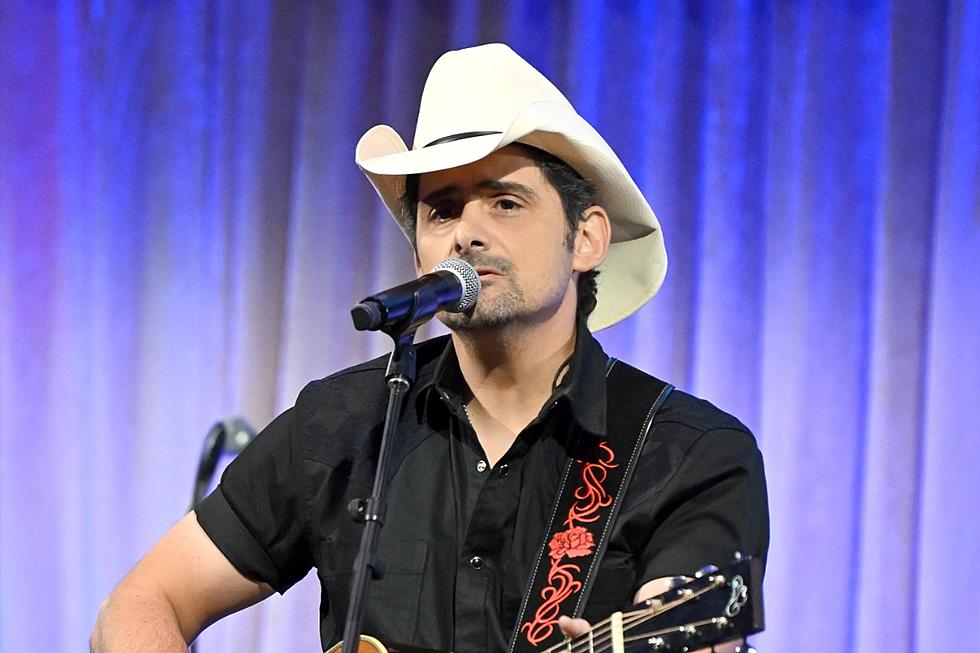 Brad Paisley's 'So Many Summers' Offers Important Life Lessons [Listen]
Bryan Bedder, Getty Images
Brad Paisley has dropped a new summer tune, "So Many Summers," and it's packed with both tempo and powerfully relatable lyrics.
Paisley co-wrote the song with Lee Thomas Miller and Ross Copperman, and the anthemic track serves as a timely reminder to fans to soak up every moment and appreciate the time spent with their loved ones, as he aptly points out, "You only get so many summers."
"So go to that party, light that fire / Hold her hand in the hot moonlight / Lose track of time, pull an all-nighter / When the sun comes up, kiss her goodnight / You only get so many summers / You only get so many summers," Paisley declares in the soaring chorus.
"So swing for the fence, jump in the water / Soak it all in, watch all the bobbers / Play the songs on 10, tell her you love her / Then wake up and do it again / You only get so many summers / You only get so many summers," he continues while using vivid storytelling to paint a picture of the summer season.
On top of co-authoring the track, Paisley also produced it with acclaimed producer Luke Wooten (Dierks Bentley, Dustin Lynch, Kellie Pickler). The pair previously co-produced Paisley's Moonshine in the Trunk and Love and War albums, which dropped in 2014 and 2017, respectively.
"So Many Summers" is the second song Paisley's released via his new label home, EMI Records Nashville/Universal Music Group Nashville. His first track was the unifying "Same Here," which featured Ukraine's President Volodymyr Zelenskyy.
Paisley's new album, Son of the Mountains, is slated to arrive later this year.
Pictures: See Inside Brad Paisley's Historic California Home
More From WQCB Brewer Maine