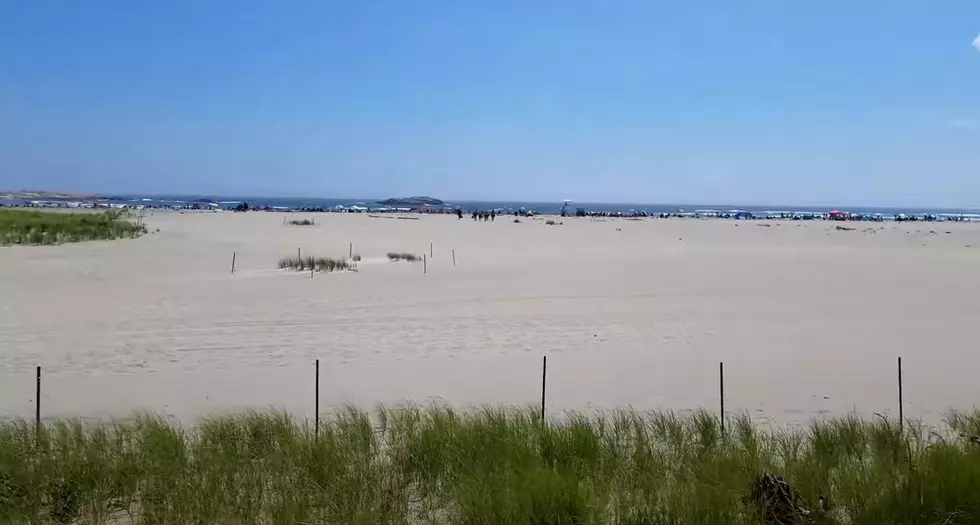 Here Are the Maine State Beaches Reopening June 1st
Fastfwd01 via YouTube
The Department of Agriculture, Conservation and Forestry's (DACF) Bureau of Parks and Lands (BPL) have announced the reopening of some of State of Maine's beaches on June 1st.
These beaches are located in the midcoast and southern areas in the state and were closed in late March due to overcrowding with the concern of spreading coronavirus during the pandemic.
The reopening is a part of the start of Stage 2 of the Restarting Maine's Economy plan, in which careful steps have led up to now to ensure the safety of visitors to these beaches and other areas in Maine
Today, Maine residents and non-residents who have completed the 14-day quarantine, are welcome to visit the following State Parks:
Crescent Beach State Park
Kettle Cove State Park
Two Lights State Park
Ferry Beach State Park
Scarborough Beach State Park
Mackworth Island
Reid State Park
Popham Beach State Park
Fort Popham
Fort Baldwin
Beaches open at 9 AM and close at sunset.  Safe social distancing is expected as is limiting the beaches to 50% capacity to ensure safe distancing measures.
"I am calling on everyone visiting a beach State Park to honor distancing guidelines to protect each other and our park staff," DACF Commissioner Amanda Beal stated. "We are closely monitoring conditions at the beaches and all of our State Parks and plan to make modifications as needed."
Some things to keep in mind during the reopening of these beaches is to avoid crowds by also avoiding peak times (typically in the afternoon for beaches) or visiting less trafficked areas.  Also, keep a six foot distance and wear a mask and bring hand sanitizer.
Keep in mind no pets are allowed at State Park beaches from April 1st - September 30th and that there is limited access to public restrooms.
Q: Is it going to be business as usual inside the partially open coastal State Parks
A: No. Visitors should arrive prepared with sanitizer and disinfectant, some seasonal restrooms and drinking fountains and other amenities will likely not be open or in service. Stay informed of all BPL updates @ https://parksandlands.com.
Q: Can I park on the street or road outside of a State Park and walk-in?
A: Everyone is required to respect parking signage on roads adjacent to State Parks and to respect our neighbors.
Q: How might my visit to a Maine State Park be different than usual?
A: Our State Parks are seeing above-average use, and with increased numbers comes the need to be extra vigilant and follow precautions advised by the Maine CDC. The guidance includes frequent washing of hands for at least 20 seconds using soap and hot water, coughing and sneezing into tissues, and promptly disposing of the tissue, and avoiding touching eyes, nose, and mouth. It is also essential is to prevent gatherings of 10 or more people and to practice physical distancing of at least six feet, from person to person. For the latest Maine CDC guidance, visit their website and to track Maine's reopening plan.
Q: What do curtailed services mean?
A: Hours of operation are 9 am to sunset unless otherwise posted; playgrounds and some restroom facilities are closed to the public. Please note park access may change without notice.
Enter your number to get our free mobile app
KEEP READING: Maine Beaches We Love
More From WQCB Brewer Maine