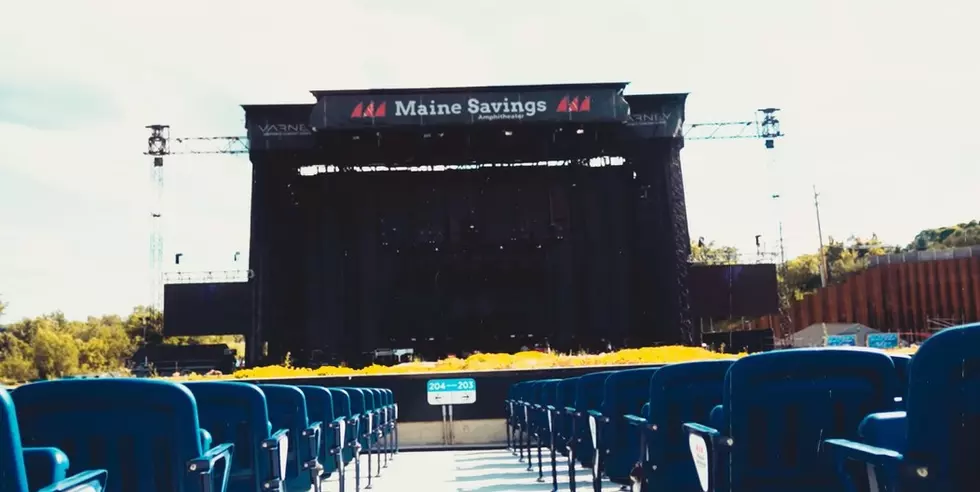 Perform on The Maine Savings Amphitheater Stage Wednesday Night
Maine Saving Amphitheatre Facebook Video
Finally, this is going to happen. With that being said, the first time it was going to happen a couple of weeks ago, the event got rained out.
So maybe we need a rain dance that is actually a no-rain dance.
Maine Savings Amphitheater will be the place tomorrow night, weather permitting, for the first Yoga Night
Not just the amphitheater, and no not out in the seats, or on the lawn, but on the stage. With the music. This is where you channel your inner Luke Combs, Sting, Stevie Nicks, or 5 Finger Death Punch.
Think about how great the music will sound coming through that sound system, and how great the view will be from that stage. Definitely a feel-good moment.
Yoga Nights on the Stage is presented by Peak Wellness, a Fitness and Yoga Studio offering personal training, health coaching, yoga, and group fitness. They are located at 25 Franklin Street.
Sarah Thibault runs Peak Wellness and says
This is a partnership with Maine Savings Amphitheater and Peak Wellness created to reach out into and serve the community. Next season the hope is to continue to offer these community yoga wellness events and experiences at the waterfront venue, in fun and creative ways, to the people of Bangor.
The event tomorrow night (Wednesday the 14th) starts at 5:30 p.m. and runs until 6:30 p.m.
Imagine being on that stage. You and your yoga mat. And a friend if you want, too.
Bring your own yoga mat and enter through the east entrance on Railroad Street.  There is a $10 registration fee. And no age restrictions. Young and old will love the view from that stage.
A very creative event, but it will be a serious session, designed for beginners, intermediate and advanced levels by the instructor. With the music that has been specially selected through that sound system, and from that stage.
Yoga Nights on the stage. Tomorrow night. Enjoy the hour in that most special setting,
No rain, no rain, no rain.
Namaste.
LOOK: Milestones in women's history from the year you were born
Women have left marks on everything from entertainment and music to space exploration, athletics, and technology. Each passing year and new milestone makes it clear both how recent this history-making is in relation to the rest of the country, as well as how far we still need to go. The resulting timeline shows that women are constantly making history worthy of best-selling biographies and classroom textbooks; someone just needs to write about them.
Scroll through to find out when women in the U.S. and around the world won rights, the names of women who shattered the glass ceiling, and which country's women banded together to end a civil war.
More From WQCB Brewer Maine