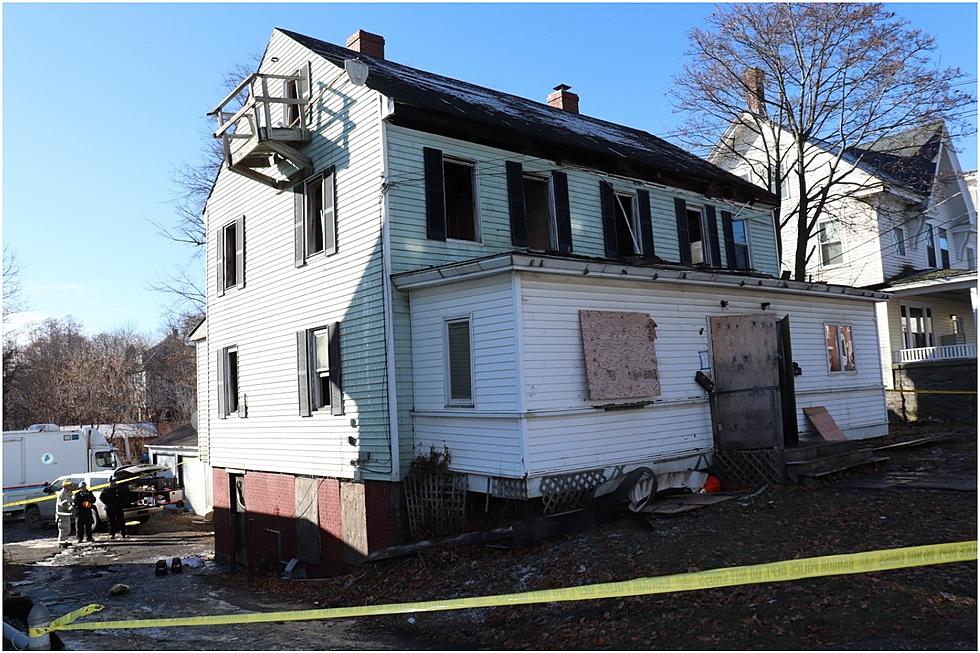 Bangor Police Identify 3 Men Killed in Union Street Fire
Maine Dept of Public Safety
Bangor Police have released the identities of three homeless men who died in a fire on Union Street Sunday morning.
According to the Bangor Police, fire crews responded to a report of a fire at 196/198 Union Street just before 5 AM Sunday. The two-story duplex is located near the intersection of Union and Sanford Streets and had been vacant for about a year.
Bangor Fire and Police personnel responded to the fire. Two people got out of the fire alive. One of those people was assisted by a passing citizen. The other was rescued by the Bangor Fire Department. One of them was taken to a local hospital for medical attention.
Bangor Fire crews found three deceased people inside as they fought the blaze. The deceased have been identified as 28-year-old Tim Tuttle, 31-year-old Dylan Smith, and 56-year-old Andrew Allen. All three of the deceased were homeless. Their bodies have been transported to the Medical Examiner's Office, where autopsies will be conducted.
The fire remains under investigation by the Maine State Fire Marshal's Office.
Fatal Fire in Bangor
Three homeless people died in a fire at an abandoned apartment building on Union Street in Bangor on Sunday, Dec. 5, 2021.
16 Unsolved Homicides in Maine from the Past 20 Years
Anyone with information about any of these crimes is encouraged to contact the Maine State Police.
15 Ways to Avoid Falling Victim to Crimes of Opportunity
Protecting your valuables is often a matter of being aware of potential risks. These tips could help save you from what police call crimes of opportunity.
More From WQCB Brewer Maine