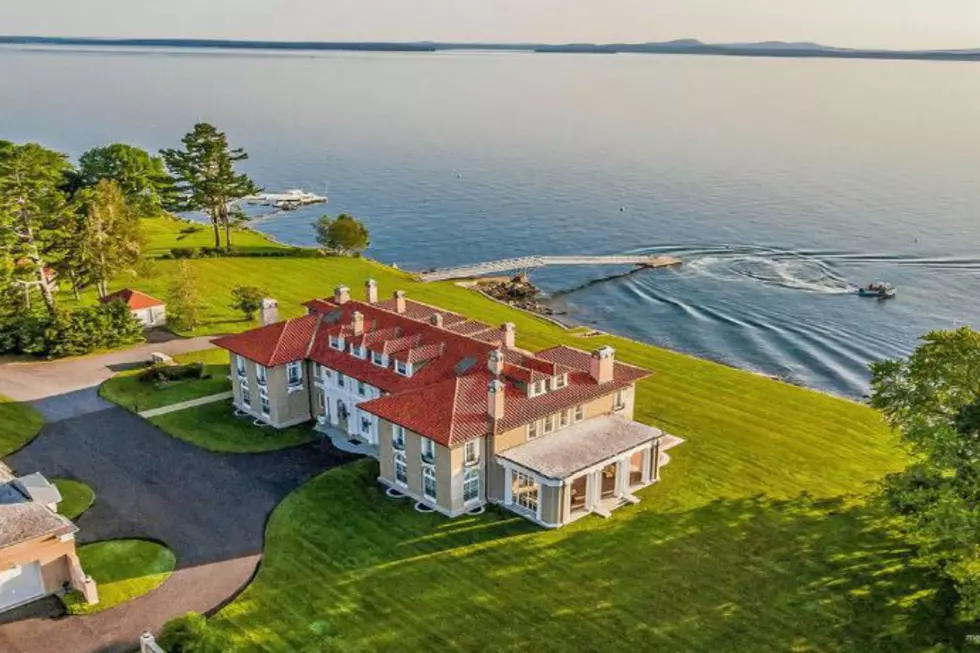 East of Eden Mansion In Bar Harbor Will Go Up For Auction [PICS]
Susan Ferrante-Collier of the Knowles Company via Realtor.com
East of Eden
The Mediterranean villa in Bar Harbor, known as 'East of Eden,' is about to go on the auction block, if it's not sold before September 7th.
It's an incredible mansion, with 8 bedrooms and 12 bathrooms, and some of the most ornate moldings I've ever seen. (and I've toured some fancy houses) The last owner, according to the Mount Desert Islander, was William Ruger Jr., who renovated the house and added a garage to the nine acre lot, to store his classic car collection.
The three-story, 28 room mansion was designed by Boston architect Guy Lowell for a New Jersey couple, Mr. and Mrs. Walter Ladd. Their original name for the estate was Eegonos, which was the name of their neighbor's estate, Sonogee, spelled backwards. Just after the Bar Harbor fire if 1947, it served as a French language immersion school for girls, before becoming a private residence, once again.
Ruger's family still owns the estate and they're looking for a sale through Susan Ferrante-Collier of the Knowles Company, who lists the asking price on Realtor.com at $12,500,000. But if the house doesn't sell before the family's end date of September 7th, it will be auctioned off. The auction will be open to everyone, but interested parties must pre-register through Ferrante-Collier or Platinum Luxury Auctions.