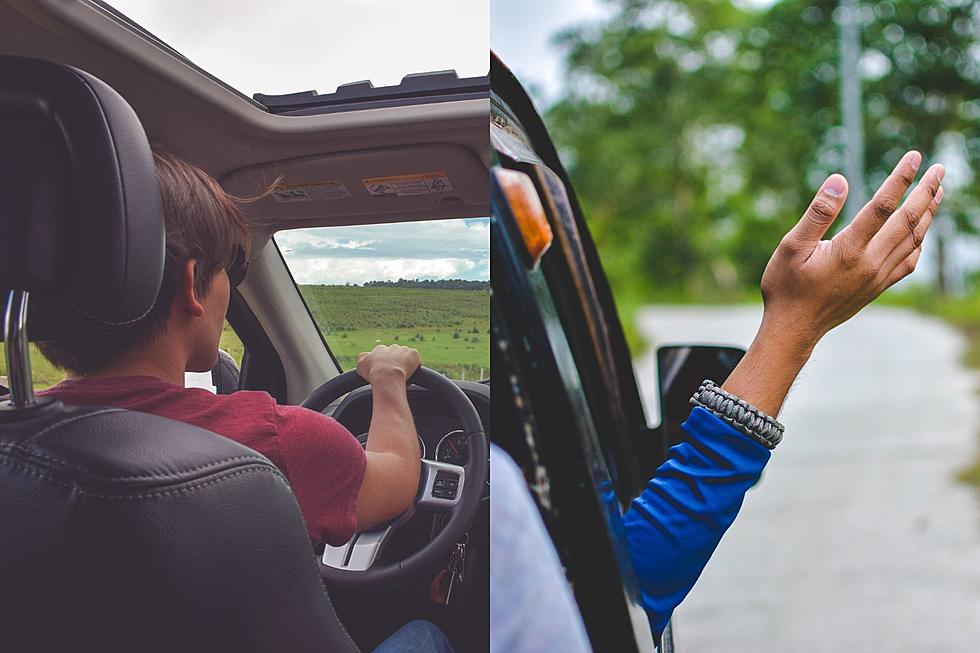 Do Bangor Drivers With the Same Car Wave to Each Other?
Credit: Alex Jumper / MD Duran on Unsplash
I know that I'm not the only driver in Bangor who has been waving at other Nissans. Some of them have waved back. Sure, I've gotten a fair share of puzzled looks, but hey, a wave is a wave!
A few months back, I had this idea: why shouldn't Bangor's Nissan drivers have their own signature wave, just like the Jeep wave? Why let Jeep owners have all the fun with their unique traditions? I threw the idea out there, and since then, I've been on a mission to get it started. Although truth be told, I think I might be the only wave initiator at this point. It's a two-way street, right?
I even started waving at non-Nissan drivers, just hoping for a wave back. I wasn't picky about what they were driving; I just wanted to share a friendly moment on the road.
Moreover, when you start actively looking for Nissans, it's surprising how often you start seeing them. Ever had that feeling where you see the same car model everywhere? 
It's called the Baader-Meinhof Phenomenon or frequency bias - that sensation when something you've recently noticed starts showing up more often in your life. It's not that the cars multiplied, but rather, your awareness of them has surged. You can read more about the Baader-Meinhof Phenomenon, here.
So, here's my question to all of us drivers in the Queen City of the East: Should we start waving at each other? Or should I rally once more? Believe me, I'm not afraid to beg if it brings a friendly wave. 
10 Reasons Why Bangor Is Way Better Than Portland
Here's why Bangor, Maine's Queen City, is far superior to Portland, which doesn't even have a good nickname. Wait! What about Forest City, you ask? Please, don't talk to Bangor about forests. You can't handle our 600-acre Bangor City Forest!
If Maine Threw a Party, Here's How the Towns would Show Up
How would you describe your town as a person?
More From WQCB Brewer Maine