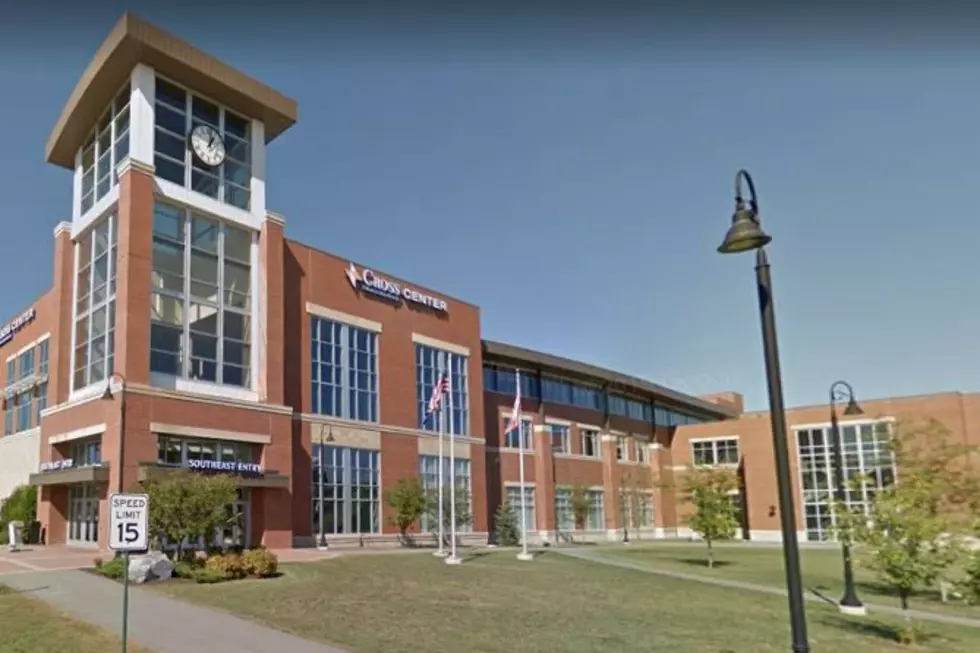 Cross Insurance Center to Become COVID Vaccine Site
Google
Northern Light Health has announced that the Cross Insurance Center in Bangor is being set up as a COVID-19 vaccination clinic.
Administering the COVID-19 vaccine has been challenging, from the urgency of residents who want to get vaccinated, to the lack of supplies being sent to Maine. Northern Light has been accommodating as best they could, with small clinics set up around the area, and vaccines being given to people who are most at risk of complications from the virus.
"The smaller sites were a good stop gap measure to get shots into people's arms as quickly as possible to stop the spread of this deadly virus," said Matt Marston of Northern Light Pharmacy, in a media release.
But beginning on February 2nd, the Cross Insurance Center will be opened as a large-scale vaccination site. Marston says opening this facility means Northern Light will be well positioned to accommodate large numbers of residents, once the vaccine becomes more readily available, in the coming weeks and months. The facility will start next week, vaccinating 900 people on Tuesday and another 900 on Thursday. The goal is for 40 fully-staffed vaccination stations within the Cross Insurance Center.
Residents will still need to pre-register for the vaccination appointments, either online or through Northern Light's hotline, 207.204.8551.
Early in the pandemic, the Cross Insurance Center was set up as a possible remote medical facility, should the hospitals become overwhelmed. Thankfully, that measure was not needed. Since then, the live events venue has hosted some small, outdoor music concerts, while they wait for the go-ahead to begin hosting indoor events once again.
6 Things You Need to Know Before Getting the COVID-19 Vaccine
More From WQCB Brewer Maine