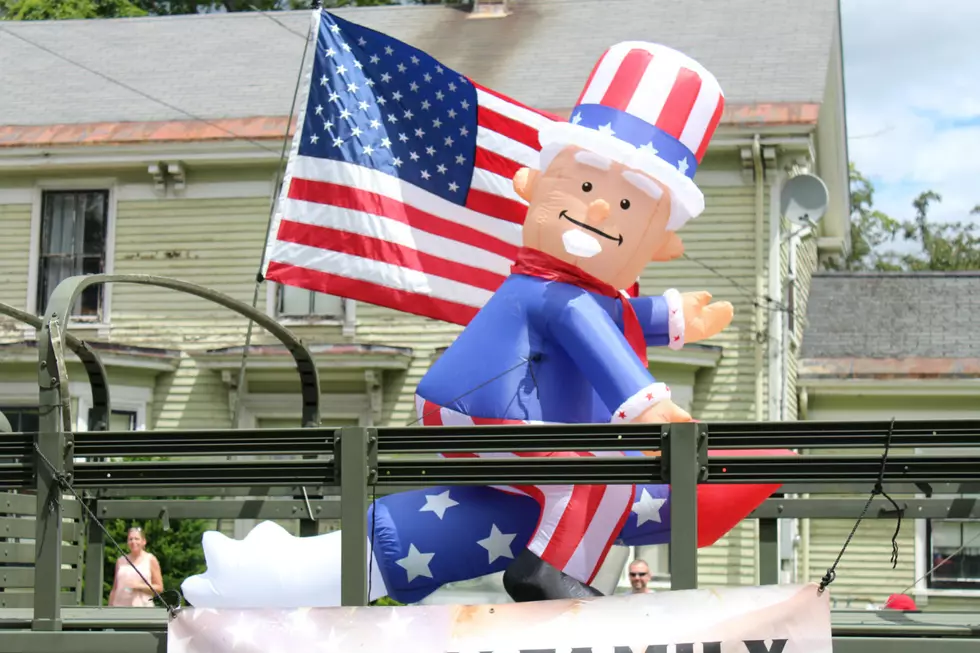 Bangor's 4th of July Festivities Postponed to Labor Day Weekend
Cindy Campbell, Townsquare Media
Bangor's 4th of July planners have decided to postpone the Independence Day festivities, and rename it the 'COVID Independence Day.'
The Greater Bangor 4th of July Corporation released the information on Wednesday, citing Governor Mills' reopening plan and the Maine CDC's current recommendations. Festivities will now be held the on Labor Day weekend.
"We feel moving the celebration to the Saturday before Labor Day will still give everyone in the area an opportunity to celebrate our independence from not one, but two remarkable events in our history," said 4th of July Corp. president Michael Fern in the media release, " remarkable unfortunately in very different ways."
While the original plans had been expanded to include more activities and a larger fireworks display, because of the state's bicentennial celebrations, the Labor Day Weekend festivities will be somewhat diminished. In the interest of keeping large groups of people from congregating in any one spot for too long, the pancake breakfast and concerts won't be held. Concerns about the breakfast also extended to the folks in the Bangor Rotary, Brewer Kiwanis, and Orono-Old Town Kiwanis, many of whom are older and more at risk with COVID-19. Planners didn't feel it was right to expose them by asking them to participate. As for the concert, organizers feel cancelling it will encourage fireworks spectators to spread out, rather than all gathering in one spot.
As for the parade, there will be several structural changes, including unit and interpersonal distancing, within the procession, as well as socially distancing of spectators. The mechanics of how it will all go together are still being worked out. The Walter Hunt Memorial 3-K race will also not be held on July 4th. Whether it will be rescheduled to September is still in question.
Fern says, while he knows many will be disappointed by the news, organizers felt postponing the event would be better than cancelling it altogether.
"I think we felt our fellow citizens in Maine and more importantly the greater Bangor area deserve some sort of celebration after the fight we've all gone through."
More From WQCB Brewer Maine