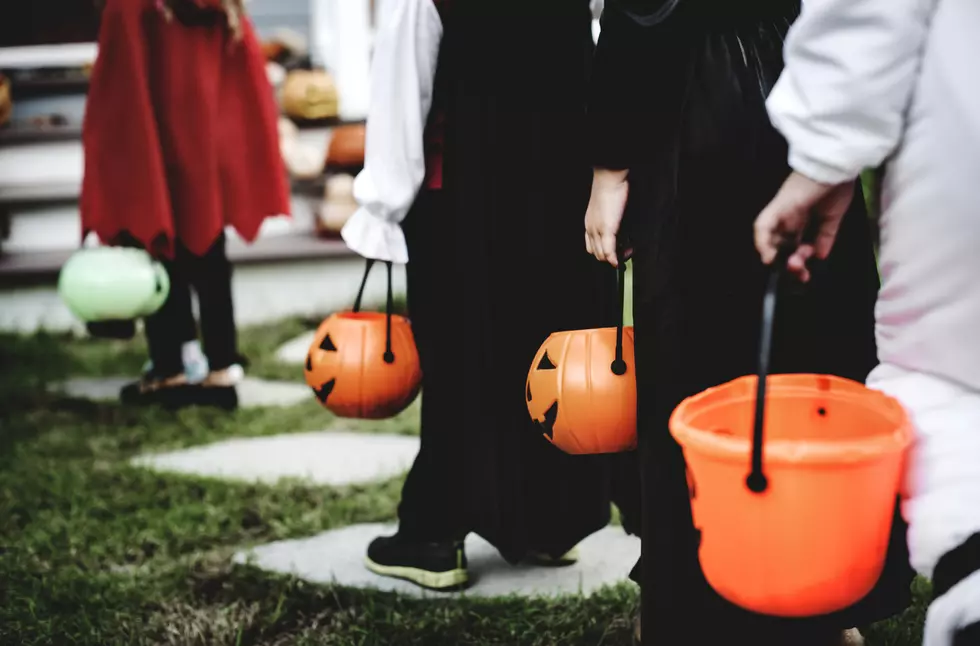 3 Good Reasons Why Halloween In Maine Should Always Be Saturday
Getty Images
Ever since the early 20th century, when Halloween first became popular in the United States, it has been celebrated on October 31st - regardless of what day of the week that date landed on.  According to the History Channel, the date of Halloween corresponds with an old Celtic holiday called Samhain.
So, depending on the year, Halloween is a really easy, chill holiday for families, or it is incredibly stressful.  Being the parent of an elementary school aged kid is difficult enough without adding the stress of dressing the kids up for trick-or-treating.
Every few years, there have been requests that Halloween become more like Thanksgiving - a holiday that always lands on a specific day of the week.  So far, even though these online petitions have gotten a ton of signatures, they have not encouraged lawmakers to tackle the subject of changing the day of Halloween.
We've come up with three good reasons why the change should be made!
1 - PARENTS - Parents these days are super busy.  In many cases, both parents work full time jobs and these jobs are often not regular 9 to 5 jobs.  On top of work, parents are busy dealing with errands that need to be done in order to keep the house running.
2 - SCHOOL - Just like their parents, kids are busier than ever these days.  The kids are dealing with homework, after school activities, and more.  When Halloween happens on a weekday (school night) it just adds one more thing to the pile of stuff that needs to get done and detracts from the fun of the holiday.
3 - IT'S ALREADY HAPPENING - In recent years, we have seen more and more Halloween events moved to Friday and Saturday nights.  For example, many of the bigger Halloween celebrations in Central Maine (like Trick Or Treat on Water Street in Augusta) are already happening on the weekend.
4 - (BONUS REASON) THE ECONOMY - Maybe we are grasping at straws here but, if you knew Halloween was going to be on a weekend night, wouldn't you spend more?  If you were giving out candy, you'd need more, for example?
What are your thoughts?  Do you agree?  Let us know by messaging us through our app or on Facebook.
2022 Family Friendly Halloween Events
We've put together a list of some of the best trunk or treats and other family friendly Halloween events in Maine. Some of these are free, for others, there is a nominal charge. If there is something we should add to our list, email cooper.fox@townsquaremedia.com
More From WQCB Brewer Maine