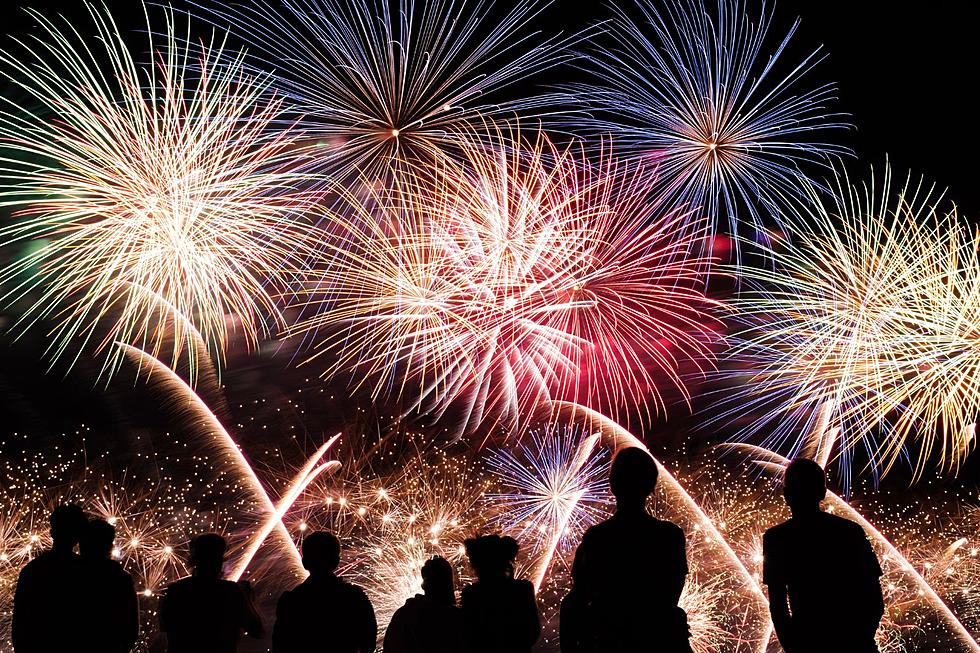 Free Live Music, Carnival, and Fireworks at Westbrook Together Days 2023
Credit: Arthur Chauvineau / Unsplash
Westbrook Together Days (WTD) is back! The two-day city-wide event, presented by the Westbrook-Gorham Community Chamber of Commerce, will take place at Riverbank Park in Westbrook on Friday, June 2nd, from 4 pm to 10 pm, and on Saturday, June 3rd, from 7 am to 10 pm. The festivities will feature free live music, a parade, a carnival, vendors, and fireworks. All of the essentials to guarantee a good time.
The live entertainment will be one of the highlights of the event with some of the best local bands and acts performing. 
Friday, June 2nd
4:00 PM to 5:00 PM: Westbrook H.S. Jazz Band performance

5:15 PM to 5:45 PM: Demonstration by Jukado Family Martial Arts & Fitness Center

6:00 PM to 7:30 PM: Sibling Rivalry performance

7:30 PM to 8:00 PM: Demonstration by Fournier's Leadership Karate Centers

8:00 PM to 10:00 PM: Don Campbell Band performance
The Don Campbell Band is a super versatile and high-energy group that loves to mix things up with a variety of musical styles. They're not afraid to explore different pathways and take you on a musical journey. With their repertoire ranging from Campbell's heartfelt original songs to covers of popular artists like Dan Fogelberg, The Smithereens, Johnny Cash, John Denver, and Van Halen, you'll never be bored during their performances.
Saturday, June 3rd
11:30 AM to 12:00 PM: Elite All-Stars performance

12:00 PM to 1:30 PM: Voodoo Cadillac performance

1:30 PM to 2:00 PM: Drouin Dance performance

2:00 PM to 3:30 PM: Bonnie Edwards & the Practical Cats performance

3:30 PM to 4:00 PM: Brio Dance Studio performance

4:00 PM to 5:30 PM: Girls Just Want to Have Fun performance

5:30 PM to 6:00 PM: Showtime Steve

6:00 PM to 7:30 PM: American Ride performance

7:30 PM to 8:00 PM: Showtime Steve

8:00 PM to 8:15 PM: Raffle Drawings

8:15 PM to 9:45 PM: The Eric Grant Band performance
The New Hampshire-based Eric Grant Band has taken the music scene by storm, playing in front of thousands of fans in northern New England since their inception in 2009. They have been featured as a supporting act for national headliners such as Jason Aldean, Tim McGraw, Blake Shelton, Toby Keith, Eric Church, Lady Antebellum, Keith Urban, Brantley Gilbert, Randy Houser, Zac Brown Band, and many more of country music's best.
Additionally, bright and early Saturday morning, there will be a Boy Scouts' Pancake Breakfast at 7 am, and the Westbrook Together Days Parade will be held afterward at 10 am. The breakfast and parade have become a long-standing tradition at the WTD.
As if all of this isn't enough, after a night full of entertainment and celebration, the Westbrook Together Days will culminate with a spectacular display of fireworks at approximately 9:45 pm on Saturday evening. The grand finale promises to light up the sky and leave a lasting impression on all the folks in attendance.
For more information and to stay up-to-date with the latest news and schedules, please visit the WTD website, here.
26 Things All Maine Kids Said or Thought During Their First Trip to Funtown
A trip to this magical Maine amusement park is a right of passage for Maine kids. Now Funtown is welcoming new generations and while some things have changed, many things have stayed the same and we love Funtown Splashtown USA for it!
More From WQCB Brewer Maine