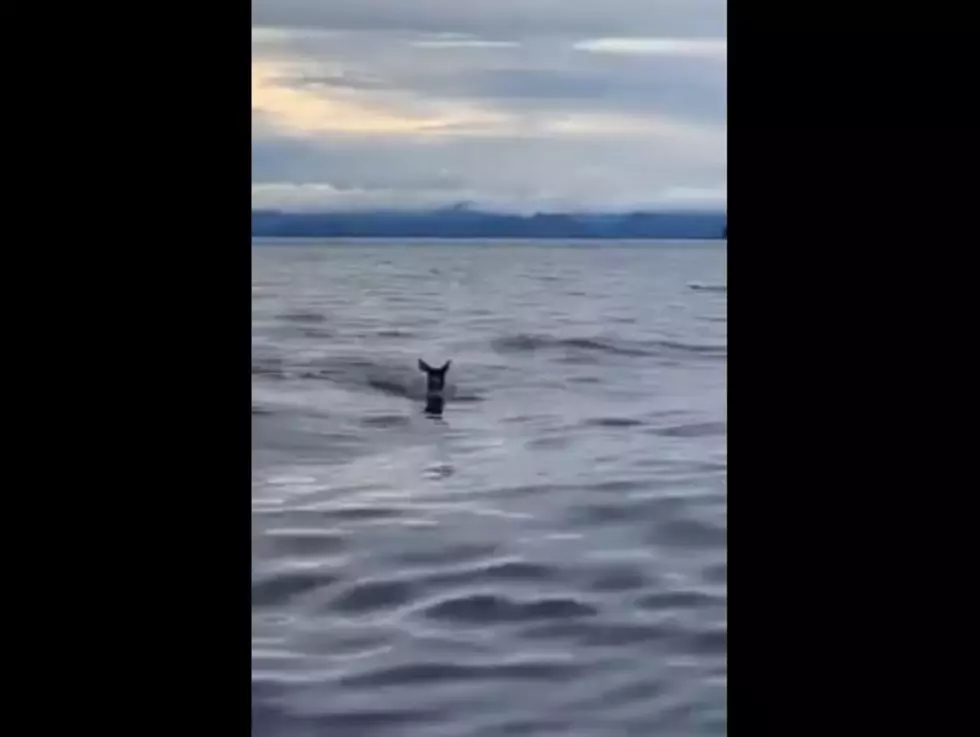 Watch As U.S. Coast Guard Saves A Deer At Sea
U.S. Coast Guard Station Ketchikan via Facebook
You've just gotta love a happy ending.
Since the dawn of social media, videos of deer swimming across a lake or island to island off the coast of Maine have been seen thousands of times.  But we thought, hey, why not another one?
This video posted to Facebook comes to us from thousands of miles away, taken by the U.S. Coast Guard as they patrolled the waters of the Clarence Strait, between Prince of Wales Island and mainland Alaska.
Now before you start spouting off that it's totally normal for a deer to swim in the salt water, think about this, the poor little guy was discovered swimming offshore in waters that day that were 39 degrees.  As a matter of fact, you can watch as the young buck was so cold that he actually swam towards the boat before being caught and hoisted aboard.
So it was a good thing for Bambi that our military came along that day.
The Coast Guard boys were both pretty surprised and pretty happy after getting the young buck up and into the boat, maybe a little more so than the deer itself as it starting whining about the chilly and unexpected situation.  But in the end, the deer made it up and out of the boat and onto a marina's dock where it stood shaking for a while before getting it's footing and apparently wandering off to where deer go.
Kudos to the U.S. Coast Guard for taking care of one of our furry friends!
Enter your number to get our free mobile app
These Are The Six Most Dangerous Jobs In Maine
More From WQCB Brewer Maine