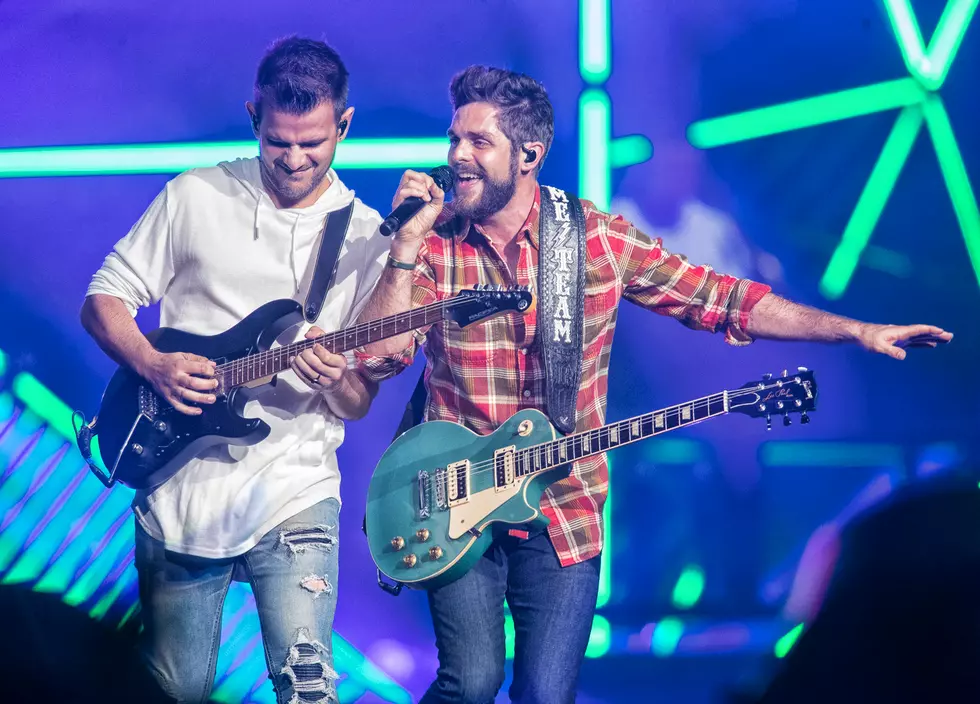 Thomas Rhett Launches 'Life Changes' Tour In Bangor [PHOTOS]
Monty J. Rand
Thomas Rhett Starts 'Life Changes' Tour In Bangor
Thomas Rhett launched his "Life Changes" Tour right here in Bangor, bringing Brett Young and Midland to the Cross Insurance Center Thursday night.
The "Life Changes" Tour is off and running. A nearly sold out crowd packed the Cross Insurance Center for the concert. See the gallery above for some photos from the show, taken by our photographer Monty Rand.
Tour crews arrived in Bangor earlier this week, using the venue as a training ground for the road crew. Crews practiced repeatedly setting up and tearing down the staging, lighting and sound systems.
Thomas Rhett will make another lap through New England next week. The tour will land in Manchester, New Hampshire September 22.