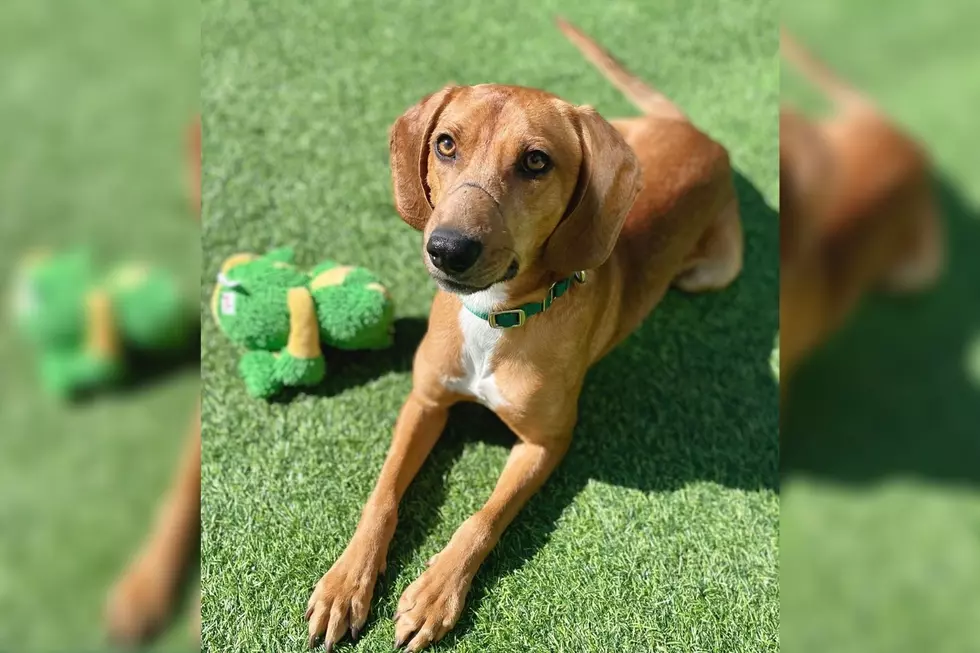 Young Dog With Rubber Bands Strapped to Its Snout Is Looking for a Home in Maine
Animal Refuge League of Greater Portland via Facebook
I'll never understand why someone could do this to an animal, let alone how. HOW can someone find it within themselves to inflict harm on an innocent animal, ESPECIALLY dogs. If there's ONE living thing on the face of this planet that just wants love more than humans do, it's dogs.
BUT, you can be the one to turn it around for this pup.
According to Fox 23 Maine, a little doggo from away, Cletus, was found in Marietta, Georgia with rubber bands strapped around his snout. They had been strapped for so long and so tight that they actually embedded into his skin, causing wicked lacerations and wounds.
Whoever found him in Marietta brought him into the Cobb County Animal Control, where he had surgery to remove the rubber bands and help heal the wounds they caused. From there, he ended up at Road Trip Home Animal Rescue, where he was then transported up here to Maine and landed at the Animal Refuge League of Greater Portland.
The Animal Refuge League told Fox 23 Maine that he's still a pup, barely a year old, so he's full of energy and probably would be at home best around adults and teens. That said, he's said to be a super sweet pup that just wants all the love and to play with his people. And YOU could be his people.
If you're looking to adopt a dog or, specifically, give Cletus the good home he deserves, you can click here to help make that happen. And since National Puppy Day was a couple of days ago (ironically, the same day Cletus became available for adoption), what PERFECT time to give the little guy a loving home here in the 207.
KEEP LOOKING: See What 50 of America's Most 'Pupular' Dog Breeds Look Like as Puppies
LOOK: The least obedient dog breeds
More From WQCB Brewer Maine