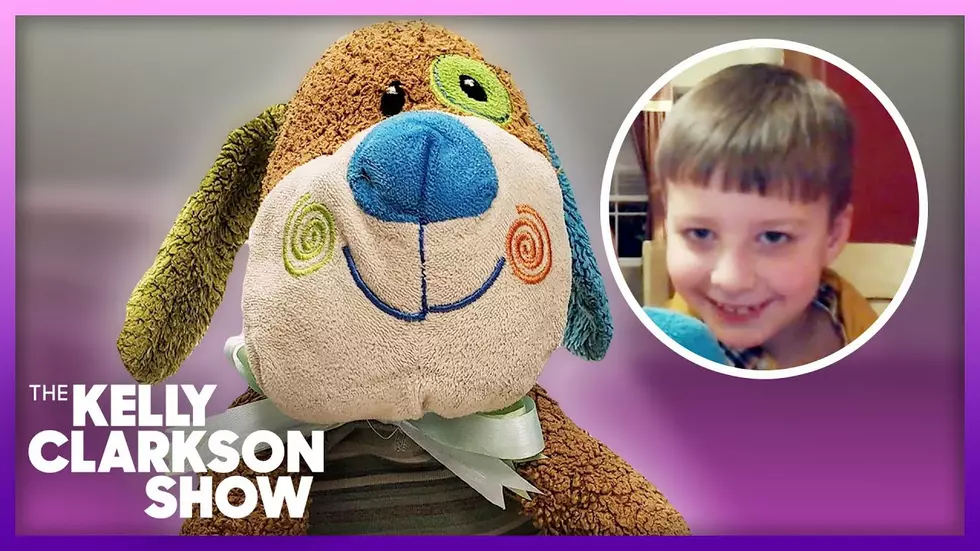 This Boy From Maine Appeared On 'The Kelly Clarkson Show'
Kelly Clarkson YouTube
A great, feel good story from right here in the 207!
We all first met Kelly Clarkson, when she rose to fame in 2002 for winning the first season of American Idol, since then she has sold over 25 million albums and 45 million singles worldwide. She has three Grammy Awards, three MTV Video Music Awards, four American Music Awards, two Academy of Country Music Awards, and a Daytime Emmy Award for her awesome talk show, that can be seen here in Bangor, every weekday at 9am.
On her show, she has a segment called #What I'm Liking, where she puts the spotlight on some uplifting and feel good stories, which is something we all need in these troubled times. Last Thursday, she featured a young boy from the state of Maine.
When 7-year-old Carter lost his stuffed pup Mr. Cheese Puff on a park bench in Standish, he was pretty bummed out. Turns out they were meeting his grandparents for lunch, arrived early, and waited outside on the bench, this was when the stuffed animal was lost.
But a woman named Caitlin, who is the owner of the nearby "Lavish Dog Day Spa," saw a story about it on the Standish community website, and wound up finding Mr. Cheese Puff and cleaned him up really nice, by brushing him, giving him a bath, and then dressed him up with a bow. Mr. Cheese Puff got the full spa treatment, then returned him home to a very excited Carter, and his mom Kelly.
The folks at Pilot Pens were so moved by this heartwarming story, that they handed out $1,000 to them.
10 Most Mispronounced Towns in Maine
More From WQCB Brewer Maine