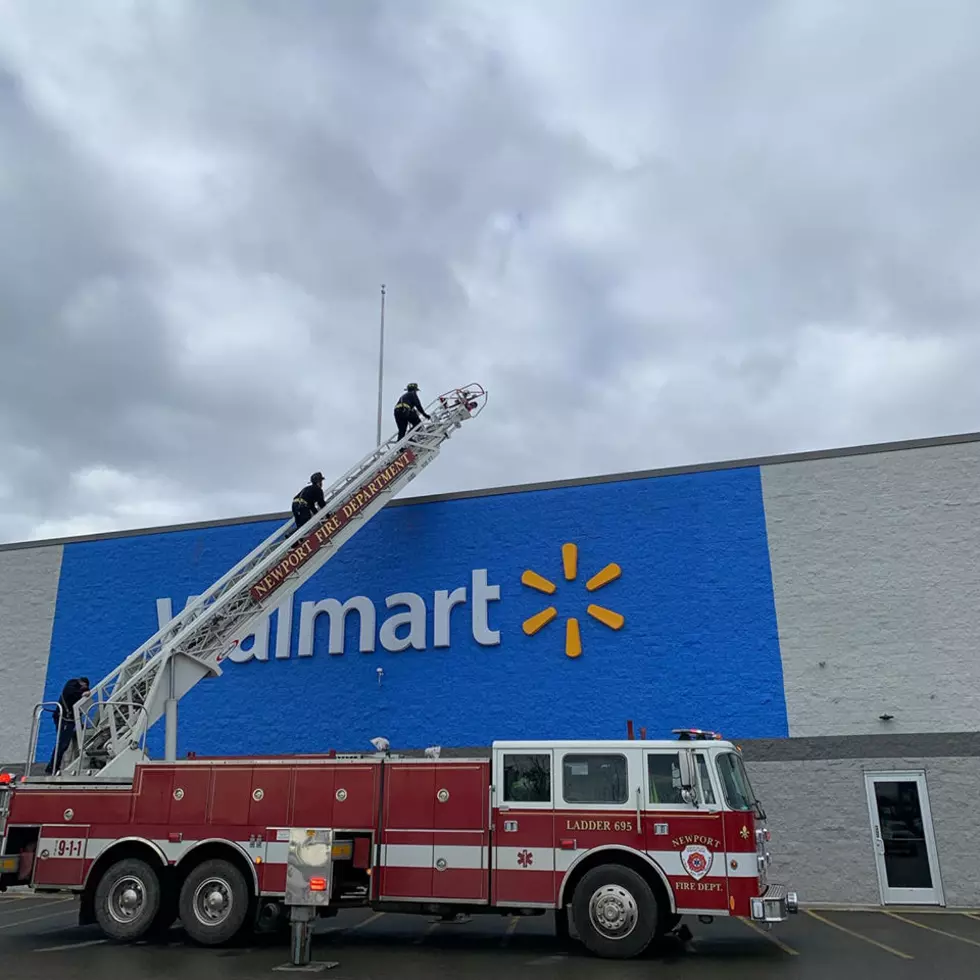 The Newport Fire Department Goes Above and Beyond at Palmyra Walmart
Facebook: Walmart Palmyra - Main St
No one can argue that the weather in Maine can be a challenge at times. This winter, for instance, has brought more than its fair share of wind and snow storms.
And some of those storms have been quite destructive. Ask the folks at the Palmyra Walmart, and they can tell you. The huge flag that usually flies above the building came down during one of the recent storms. And as you can imagine, putting a big flag like that back up can present a certain set of challenges. It's not as if you could send someone out to the top of the building with a step-stool to get the job done.
No, for a job that size, you need the right tools...and the right heroes for the occasion!
Thankfully, not too far away, the Newport Fire Department happened to have just the right tools and just the right heroes to fulfil such a tall task. And they were more than happy to come to this rescue!
Thanks to their ladder truck and their ability to rise to the occasion, literally, Old Glory is flying high atop the Walmart in Palmyra, once again. The folks from the Walmart took to Facebook, this week, to thank the Newport Fire Department for providing a helping hand.
Great job, Newport Fire Department!
TIPS: Here's how you can prepare for power outages
Here are 50 of your favorite retail chains that no longer exist.
More From WQCB Brewer Maine