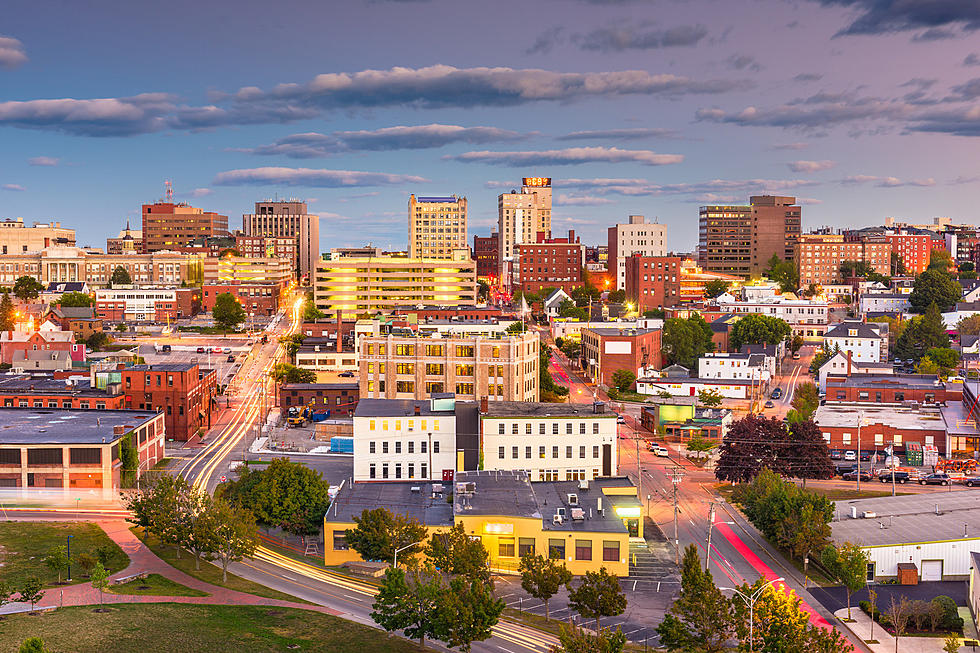 These Maine Cities Are Some of the Best Places for Summer Jobs in the Country
Sean Pavone
As summer draws near and employers across the country scramble to fill open positions, job seekers are eager to discover the best places for seasonal employment. To shed light on this topic, WalletHub recently conducted an analysis of 2023's Best Places for Summer Jobs.
In their quest to assist job seekers in finding the most rewarding summer opportunities, WalletHub meticulously compared over 180 markets in the United States, evaluating them across 21 metrics. These metrics ranged from the median income of part-time workers to the availability of summer jobs and encompassed the commuter-friendliness of various positions.
WalletHub's evaluation process involved a detailed examination of 182 cities, including the 150 most populated cities in the U.S., as well as at least two major cities from each state. The analysis focused on two primary dimensions: the "Youth Job Market" and the "Social Environment & Affordability." Notably, only the core cities were considered, excluding their surrounding metropolitan areas.
Among the top cities for summer jobs, our Pine Tree State's own Portland, ME secured a commendable 7th overall position. This recognition reflects the city's attractive employment prospects and favorable social ambiance. Delving deeper into the metrics, Portland secured the 11th spot in the "Youth Job Market" category and earned a remarkable 5th rank in terms of "Social Environment & Affordability," accentuating its welcoming atmosphere compared to those from away.
While Portland shines as a hotspot for seasonal employment, as mentioned previously, at least two cities were analyzed for this study in each state. Lewiston secured the 49th spot overall. Within this ranking, Lewiston claimed the 26th position in the "Youth Job Market" category. However, in terms of "Social Environment & Affordability," it landed at 135th place.
Venturing slightly beyond Maine's borders, neighboring Nashua, NH grabbed the 57th position overall. Nashua fared relatively well in terms of the "Youth Job Market," securing the 35th spot. However, its "Social Environment & Affordability" ranking was less impressive, placing it at 107th, although still better than The Lew. 
While our state boasts strong performers like Portland and Lewiston, Beantown faced a tougher time in the rankings. Boston, MA settled for the 79th place overall, with a discouraging 137th rank in the "Youth Job Market" category. Nevertheless, Boston's social landscape and affordability earned it a respectable 20th rank. It's worth noting that Boston, despite its cultural allure, shared an unfortunate distinction. The city, unsurprisingly, found itself in a four-way tie for last place in terms of rental prices. Alongside New York, San Francisco, and San Jose, Boston's exorbitant rental market proved to be a formidable challenge for residents.
With its impressive standing in WalletHub's rankings, Forest City showcases its strong youth job market and attractive social environment, offering the ideal setting for summer job seekers to bask in the warmth of success. 
Plus, Portland has a Trader Joe's. That's pretty cool, too.
Family Friendly Day Trips From Portland, Maine Your Kids Will Love
Looking for something fun to do with the family but want to stretch your legs outside of Maine for the day or weekend? Here's a list of fun spots for you and your family to enjoy that could easily be done as a long day trip or a quick weekend away. Everything on this list is within x hours of Portland.
For reference, when putting in Portland, Maine on Google Maps, it places the street view guy at Portland Town Hall. Depart time is being set at 8:00 am on a Saturday in June to account for traffic.
Did your favorite make the list? Anywhere new you plan to check out?
More From WQCB Brewer Maine