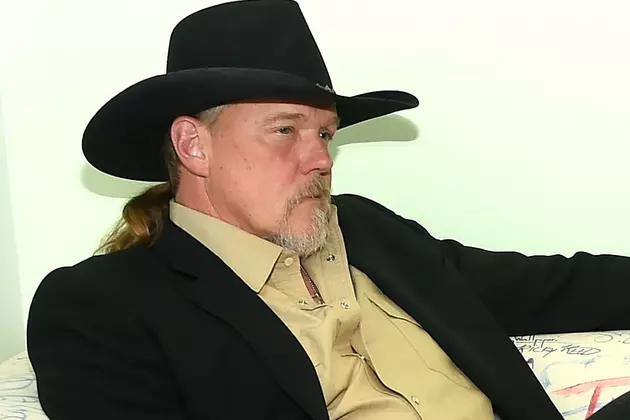 'Watching Airplanes', 'In Color' Among Hits That Trace Adkins Passed On
Ben Gabbe, Getty Images
Trace Adkins is no stranger to hit songs, but aside from the more than 40 songs that he's landed on the Billboard country music charts throughout his nearly two-decade career in Nashville, there are a few chart-toppers that he's passed on as well.
"I passed on "Watching Airplanes" by Gary Allan, and I passed on "A Night to Remember" that Joe Diffie had a hit with," Adkins admits to Taste of Country. "I loved ["A Night to Remember"]. I actually cut it, and [producer] Scott Hendricks said, 'I don't think you hooked that.' And I was like, 'Come on, dude! I think it's great!' He goes, 'No, I don't think you hooked it.'"
Diffie released "A Night to Remember" in March of 1999; the single peaked at No. 6 on the Billboard Hot Country Singles & Tracks chart, and landed on the all-genre Billboard Hot 100, at No. 38. "Watching Airplanes," meanwhile, became a No. 2 country hit for Allan following its release in July of 2007; the song was also nominated for Single Record of the Year at the ACM Awards.
More Hit Songs That Were Almost Sung By Other Artists
In spite of passing over these would-be hits, Adkins has managed to crank out his share of winning singles, including "(This Ain't) No Thinkin' Thing," which hit No. 1 in 1997 (among many others). Still, Adkins is willing to talk about the ones that got away, which also include "In Color," which took home Song of the Year at both the ACM Awards and the CMA Awards after it was released by Jamey Johnson in January of 2009.
"Another one that I cut was "In Color," and I loved the track that we cut on that," Adkins says. "Then Jamey came to me, and he went, 'Dude, I got a new record deal, and they want that to be my first single. I hate to ask you, but could I have that?' And I said, 'Sure, man. You wrote it. It's your song.'
"Then it was Song of the Year," Adkins adds, "and I told him, 'You son of a b---h, if I'd have known it'd be Song of the Year, I wouldn't have let you have that son of a b---h back, man.' We laughed about it. That's a great song."
See a Photo From Trace Adkins' Football-Playing Days
More From WQCB Brewer Maine