Senator Collins Will Not Run For Governor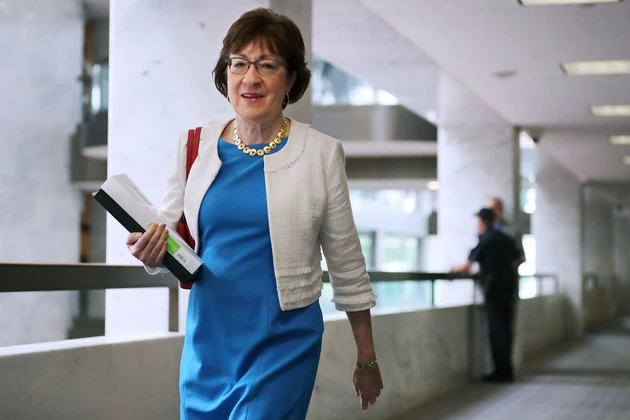 U.S. Sen. Susan Collins announced at a gathering in Rockport Friday morning that she will not run for governor.
There has been much speculation about whether the longtime Senator would leave her job in Washington, D.C. for the Governor's chair. She called a meeting at the Samoset Resort for 8 a.m. Friday to announce her decision.
Collins started out by saying that the "hands-on nature" of the governor's job in Maine is very appealing to her. Providing jobs and economic growth are things she would very much like to be a part of in the state. She said many who urged her to run said they felt she could heal the divisions in the state government, as she has worked to do in Washington.
After speaking for more than a half hour, Collins finally addressed what she called "the elephant in the room," and announced that she will not run for the office of governor of Maine. She said she feels that her work with the Senate Appropriations Committee, the Department of Homeland Security, and other initiatives led her to believe that she could best serve the state from her post in the federal government. She said the voters must feel the same since they keep re-electing her again and again.
"These are difficult times in our country," Collins said in her speech. "I want to continue to play a key role in advancing policies that strengthen our economy, help our hard-working families, improve our health care system, and bring peace and stability to a violent and troubled world."