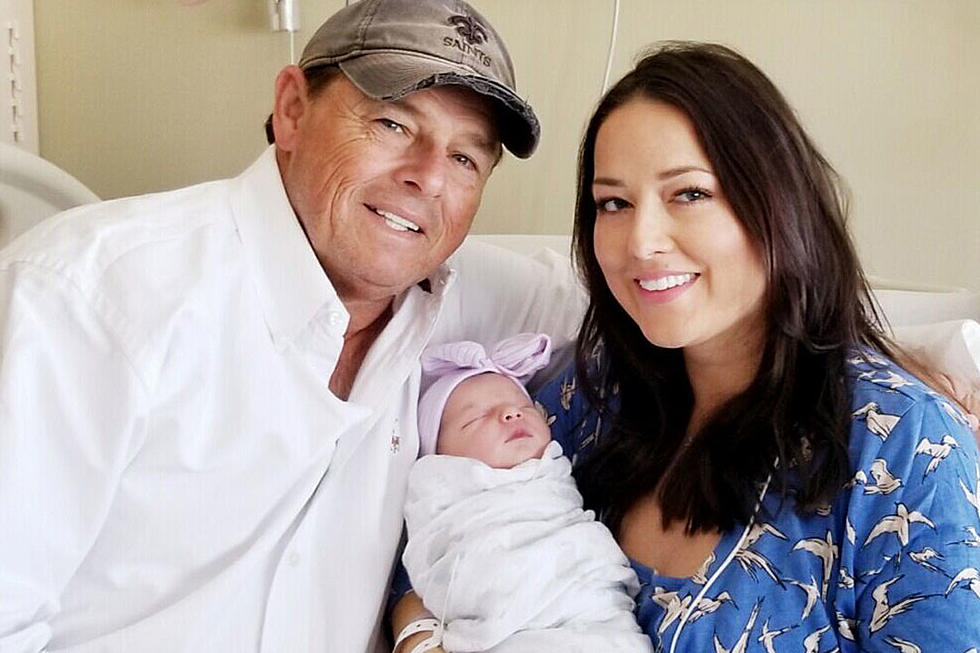 Sammy Kershaw Welcomes New Baby at 61: 'She Is a Gift From God'
Photo Courtesy of Sammy Kershaw
Sammy Kershaw and his longtime girlfriend Mendy Gregory are celebrating the birth of their first child together, a daughter named Natelia Mae Kershaw, who arrived on Wednesday (Sept. 11).
Kershaw is 61, and his other children (daughters Emily, Erin and Sammie; son Brandon; and stepson Ryan) are adults who have grown and flown the nest. So the new addition is understandably a wonderful blessing: "She is a gift from God," Kershaw tells People. ""Natelia was my grandmother's name and Mae was Mendy's grandmother's name."
Little Natelia was born at 10:39 p.m. in Lafayette, La.; she weighed in at 7 lbs. and measured 19 inches long. Kershaw will no doubt treasure these early days, as he admitted in an interview with The Boot that he lost a lot of his other kids' moments due to touring and work commitments.
"I guess the hardest thing that I've gone through with this business is I missed my children growing up because I was gone so much," he admitted. "I have great kids but I was gone all the time so I can't really take all of the credit for having great children."
Kershaw has notched up 30 single on the radio, including tracks "Cadillac Style" and "She Don't Know She's Beautiful." He's also sold more than 5 million albums, and is currently playing dates through the end of the year.
See 50 Modern Country Hits for Fans of Traditional Country Music: 
More From WQCB Brewer Maine