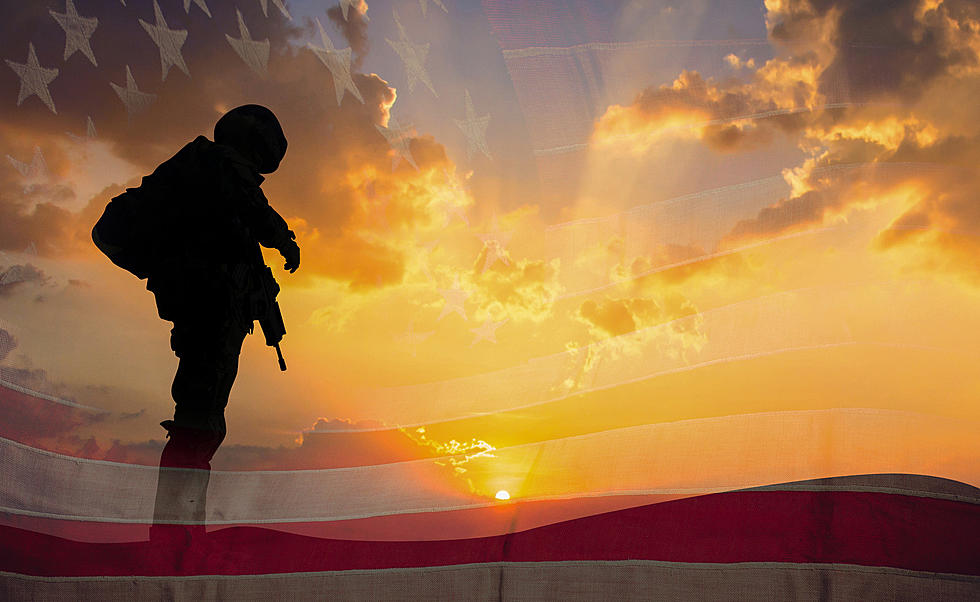 Saluting Maine Veterans Times 2 Today
Getty Images
Veteran's Day is coming up, and we have another salute to a Maine veteran. Since we're getting closer to Veterans Day, today let's make it "Two for Tuesday" and double up.
First, meet Rob Jenkins.
Currently, Rob is a High School Teacher at Hermon High School. Hey students, listen to what Rob said about that job
"It's great.  It's a great experience to be mentoring the youth of America. A true blessing to work with these young adults every day"
Only a nice guy would say that.
Rob served 22 years as a Tank Commander in the Army. He traveled the world and always knew
"I always knew I wanted to be part of something bigger than myself"
He served all over the Middle East, Germany, and Korea. Rob is also the ROTC Instructor at Hermon High School.
Rob, we salute you and thank you for your service.
Next here's David Iverson
David Iverson, was a fuel specialist, joining the Air Force in 1988.  He served in California, Japan, and in Desert Storm.
"I travelled the world for 27 years with the Air Force before retiring."
Since retiring in 2015 David started a neighborhood music store in Dexter. Story Teller Guitars offers lessons in guitar, bass, piano, mandolin, and banjo, but is basically a guitar store.
David, Thank you for your service.
We thank all veterans. Please know that we appreciate that you stepped up for the good of all of our country.
25 Essentials to Keep in Your Vehicle During the Winter Months
It pays to be prepared for any situation when driving in Maine during the winter.
More From WQCB Brewer Maine