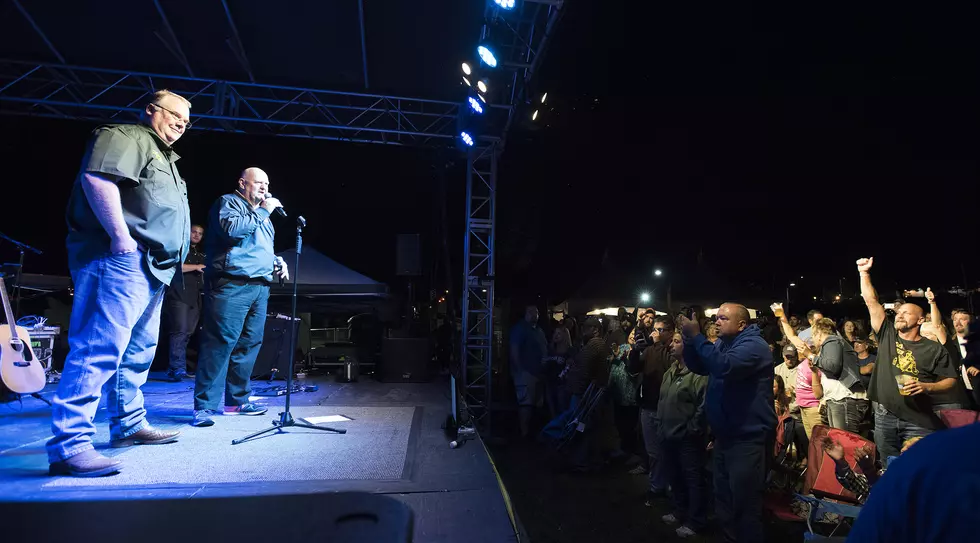 Rowdy Yates, Sammy Kershaw Bring 'Original Country Gold' To Bangor [PHOTOS]
Kevin Bennett
With a great party comes great photos! We almost packed the new venue to capacity! If you weren't there here's what you missed.
With plenty of food, beer, and Original Country Gold to sing along to our Rowdy party exceeded expectations! With a new venue and Sammy Kershaw in the house it was no shock when we got close to 2,000 who came to party with us.
The night kicked off with Taylor Road playing a mix of those original country gold tunes live, and America loving tunes. They had the crowd on their feet and ready to get Rowdy. Mean while Rowdy Yates signed autographs for and met hundreds of his loyal listeners!
Sammy took the stage with a fantastic band and the lawn erupted! No let downs here! 'She Don't Know She's Beautiful', 'Cadillac Style', 'National Working Women's Holiday', we're some of the highlights of the set with the crowd favorites being 'Queen of My Double Wide Trailer' and Sammy's acapella version of Louis Armstrong's 'What a Wonderful World' (which was spot on).
Then Rowdy took the stage. Not only did he personally thank some loyal fans by name, but he also gave a shout out to a listener who was in the hospital and couldn't attend the event. But the best part is, Rowdy is even going to visit that man in the hospital tomorrow! (What a nice guy!) The night wrapped up with more Original Country Gold and some Q&A with Rowdy.
Overall the night went great! For a much larger crowd than last year's event and a new venue, the night went with little incident and we can only expect to do this again bigger and better next year! Thanks to all that attended and more than thanks to Sammy Kershaw and of course Rowdy Yates!
More From WQCB Brewer Maine