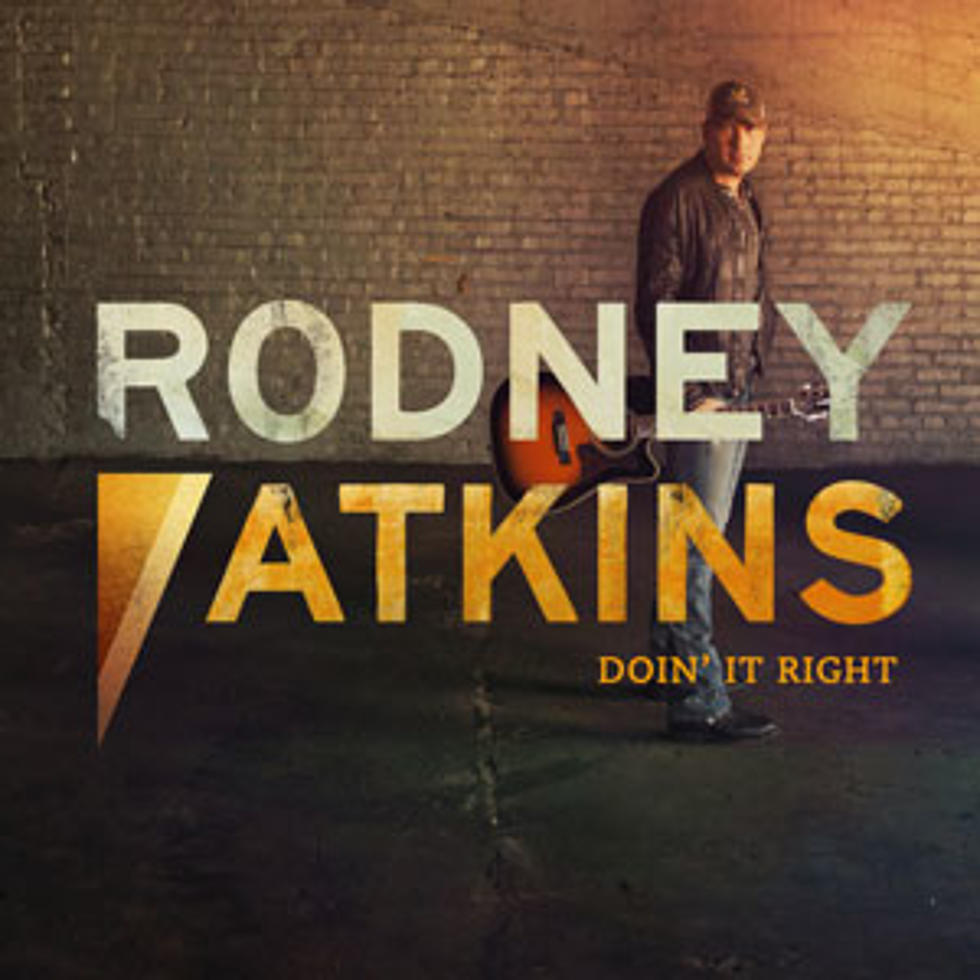 Rodney Atkins, 'Doin' It Right' [Listen]
Curb Nashville
Rodney Atkins goes back in time with his new single 'Doin' It Right.' It's from an upcoming new album, but it could be another cut from 'If You're Going Through Hell' (2006). 
The message -- written by songwriter Jay Knowles -- comes atop a familiar shuffling country-rock beat that this singer's fans will recognize from 'Take a Back Road' and a few other hits. Atkins says this song made a big impact on his life, and when he heard it, he knew he had to cut it.
"Yeah, you're doing it right / You're shin in your light / You ain't losing your mind / No everything's fine / You're dropping the ball / But you're picking it up / You stumbling and fallin' and falling in love / You're hangin' on tight / You're prayin' each night / You're doin' it right," Atkins sings during the chorus.
The inferred message is that whatever path you're on is the right one, and that you shouldn't worry about what others think. "If you keeping it simple or you make a big scene / If you're doing your best and you make a mess of things / If you're trying, if you're crying, / All that really means Is you're doing it right," 'Doin' It Right' continues.
The best Atkins songs tease cynics while giving optimists something to celebrate. 'Doin' It Right' is more cheery than most, but it could be the perfect break from reality that country fans need.
Why Fans Will Love It: 'Doin' It Right' would slide neatly between any two songs on Atkins' 2006 album 'If You're Going Through Hell,' the singer's most successful project to date.
Key Lyrics: "I've made every mistake there is to make / So I oughta know, the only real mistake is not letting them go / So, just let 'em go"
Did You Know?: It still feels like Atkins is a country newcomer, but he's been signed to Curb Records for close to 20 years! He charted just one Top 5 hit during his first 10 years ('Honesty' in 2003), but exploded with 'If You're Going Through Hell' in 2006.
Listen to Rodney Atkins, 'Doin' It Right'
More From WQCB Brewer Maine