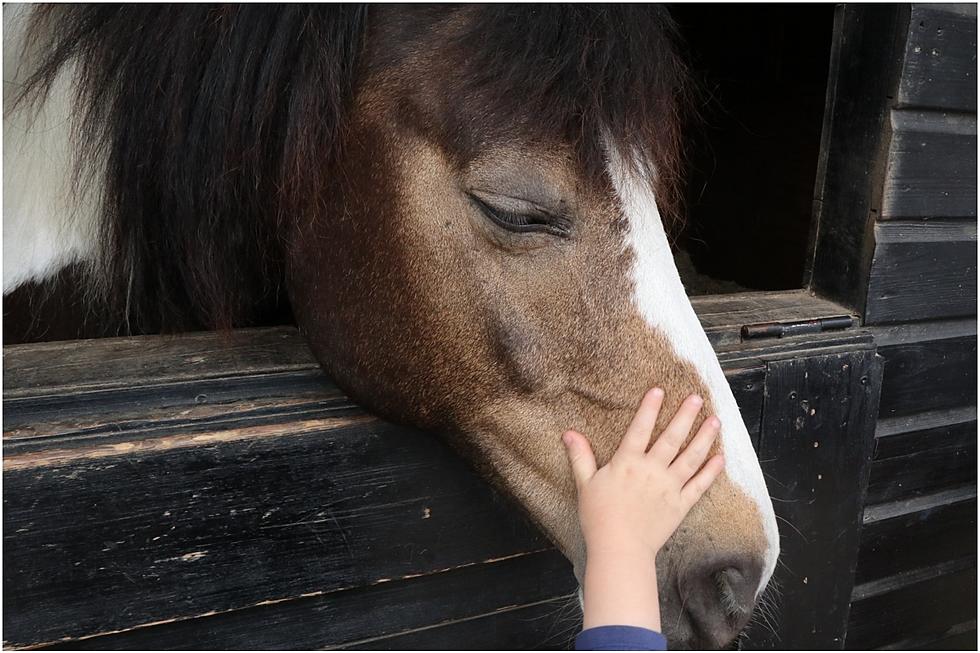 An online auction this weekend will benefit an equine therapy ranch in Orrington.
Jenna Baillargeon has created this awesome place in my town, that uses horses to help people with all manner of issues, from Veterans with PTSD, people dealing with depression and anxiety, to children with trust issues. I love to drive by the ranch and see all her beautiful horses. One day, when I drove by, I saw Jenna walking beside a small horse (pony?) that had a young child sitting in the saddle. Everyone, including the animal, looked relaxed and happy. It made me smile.
She has big plans for the place, including constructing an indoor arena, so they could remain operational even during the cold and snowy winter months. But those sorts of improvements will cost money, which is why Reigning Hope Ranch is holding an online auction this weekend. They have a big variety of items up for bid, including some for kids.
Bidding for the online auction will be easy. Just check out the Reigning Hope Ranch Auction page on Facebook, find items that you like, and enter your bid in the comments. Remember to check back often to see if people are outbidding you. The auction opens at 4:00 Friday and will close at 9:00 Sunday night.
Take a few minutes this weekend to check out the auction items and enter a bid. And learn more about Reigning Hope Ranch on their Facebook page and website.
If Valentine Hearts Were Written By Mainers
Mainers know how to be funny, when they want to.
Stunning Cape Neddick, Maine Cottage Available on airbnb for $1450 a Night
Just over the New Hampshire border is the beach hamlet of Cape Neddick, Maine. It's a gorgeous little spot within the town limits of York.
It's also known for incredible old historic beach houses. One of those is named
Robin Hill
, an amazing Maine "cottage" that overlooks the beach.
This 5 bedroom, 4 bath house is a perfect rental for a big family or friend gathering. The views alone may be worth the $1450 a night.
More From WQCB Brewer Maine