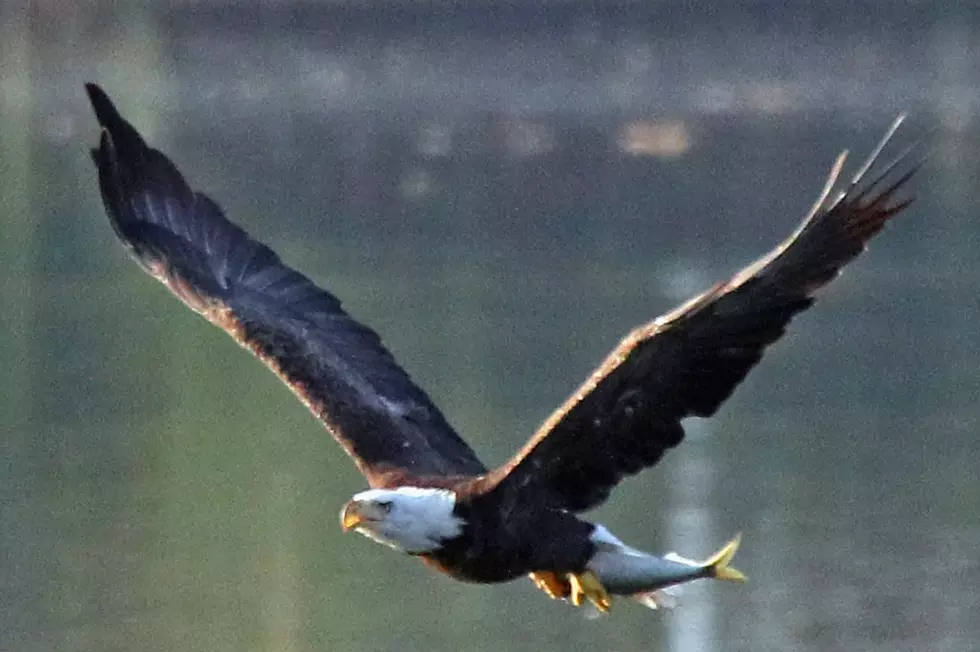 Maine's Oldest Eagle Mysteriously Dies At The Age Of Almost 36
Getty Images
The oldest documented eagle in Maine has died at the rehabilitation center Avian Haven where she lived since 2017. She was nearly 36.
Avian Haven is a rehabilitation center dedicated to the return of injured and orphaned wild birds to their natural roles in the wild.
In a Facebook post they say they're not sure what happened. All they know is they found the eagle alive on the ground in the afternoon on Friday. Her left leg was apparently broken beyond repair and her right leg was already wounded before she arrived at the center 2 years ago.  Staff at the center think she may have lost her balance and fell causing the left leg to break, but they're not sure how it happened. They talked with their wildlife veterinarian colleague and he agreed that they should relieve her of her suffering. The post says while she was at the center she fostered four young eagles.
https://www.facebook.com/Avian-Haven-381894018553252/
More From WQCB Brewer Maine