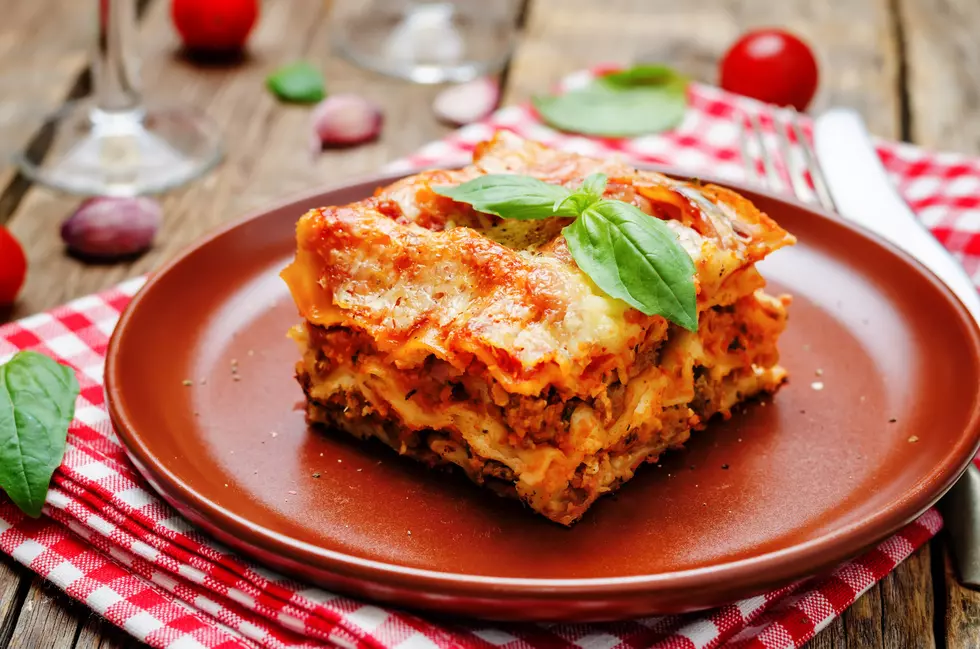 Valentine's Day 'Love & Lasagna' Sullivan Community Event
Getty Images
If by chance you don't have a Valentine, that is okay. If by chance you don't have $ to donate for the event, that is okay. This event is truly in the Valentines spirit and is for all regardless of their personal situation.
It is being held at the Sorrento-Sullivan Rec Center in Sullivan, Valentine's Day between 5 and 7 p.m.
And the sense of community means that all are invited to bring food. And participate.
Sorrento-Sullivan Rec Center is at 1776 US-1 in Sullivan. The center has been supporting community events, recreation and culture since 1958. And the Love and Lasagna event has been going on for 9 years.
If you wish to donate there will be a donation box and the proceeds will be split between the Ashville Church, the Franklin Methodist Church, the Schoodic food pantry and the Sorrento -Sullivan Rec Center food pantry
Food offered includes traditional lasagna as well as Mexican, vegan, veggie, keto and gluten free options too with salad and garlic bread, dessert and drinks will be available. And again if you want to bring lasagna, salad, bread, dessert, or drinks that would be welcomed.
The event began in 2015, after Norm Bamford who is Pastor of the Ashville Church, attended a Valentine's Day event at a church and his two female cousins were not welcomed because that church was afraid that people might think that the sisters were a couple
From that occurrence, he and his then wife created a Valentine's Day event that welcomes all. He told the Ellsworth American:
Out of hatred was born love that's kind of what fueled it and what still fuels it. I wanna make sure that people know that it's open to anybody and everybody.  It's a way to make sure that people come, they're fed and we have a good time chatting and visiting with neighbors.
With or without a Valentine, an event to attend and be a part of the community.
Our Picks for Bangor's Best Valentine's Date Night Restaurants
Valentine's Day is right around the corner, so here are our picks to take your sweetheart!
More From WQCB Brewer Maine